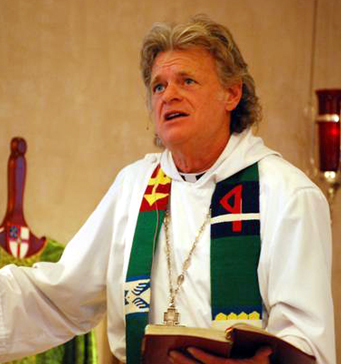 Austin Randolph ("Randy") Adler, founder of the International Communion of the Charismatic Episcopal Church, and a pioneer in converging often separated traditions in Christian worship, died on Friday from complications of a stroke. He was 71.
Adler, who retired in 2007, preached in 70 countries, bringing together churches in East Africa divided by tribal and doctrinal differences, and re-centering the worship of tens of thousands of Christians around the Eucharist.
Beginning in the early nineties, Adler introduced worship practices and theology from the first Christians into his non-denominational congregation in Southern California.
This recovery of ancient Christianity led to connection with other independent churches around the United States and the Philippines that were introducing liturgies from the Book of Common Prayer and other sources into their evangelical and charismatic congregations.
Founded in 1992, this communion of "convergence" churches led by Adler spread to Europe, Africa, and South America. There are now many such movements and churches throughout the world.
Adler was born in Oceanside, California on November 14, 1945, and graduated from Pontiac Northern High School. He received the Doctor of Divinity from Christian International School of Theology. He was married to the late Eleanor E. "Betty" Adler on December 5, 1974.
He is survived by his sons, Kenneth (Debbie) Tanner and Christopher (Kim), by his daughters, Mia (Ed) Harris and Jill Bonnin, by his sisters Debbie McKeever and Rebecca, and his brother, Charles. He has 41 grandchildren. He is preceded in death by his wife, Betty, daughter, Gina, and three of his grandchildren.
A liturgy of the Resurrection was held Thurs., Dec. 15, at Holy Redeemer (3050 Grant Rd, Rochester Hills).