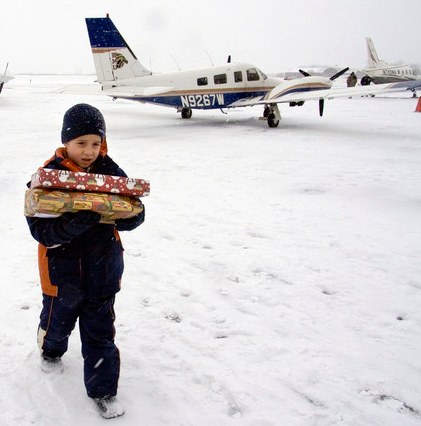 PONTIAC — A volunteer gift-giving program is calling for pilots to help fulfill wishes this holiday season.
To help make Christmas memorable, Operation Good Cheer, an annual program sponsored by Child and Family Services of Michigan, is in need of pilots to volunteer their time and aircraft to drop off presents at airport throughout the state Friday and Saturday.
According to the program's website, it started in 1971 by individuals who wanted to make a difference  in the lives of folks in foster care.
Each year, the program receives thousands of wish lists from infants, children, teens and adults with disabilities. So far, Operation Good Cheer has served more than 87,000 individuals.
Donors purchase the gifts, which are transported to the Oakland County Airport free of charge. Volunteers wrap the gifts and then are delivered to recipients by volunteer pilots .
Last year, the operation delivered 16,000 gifts to over 5,000 recipients at 24 destinations across the state.
The impressive display of generosity provides youth, some of whom would not receive anything otherwise, with gifts and the joy of knowing there are people who care.
To volunteer as a pilot, log on to http://www.cfsm.org/operation-good-cheer.