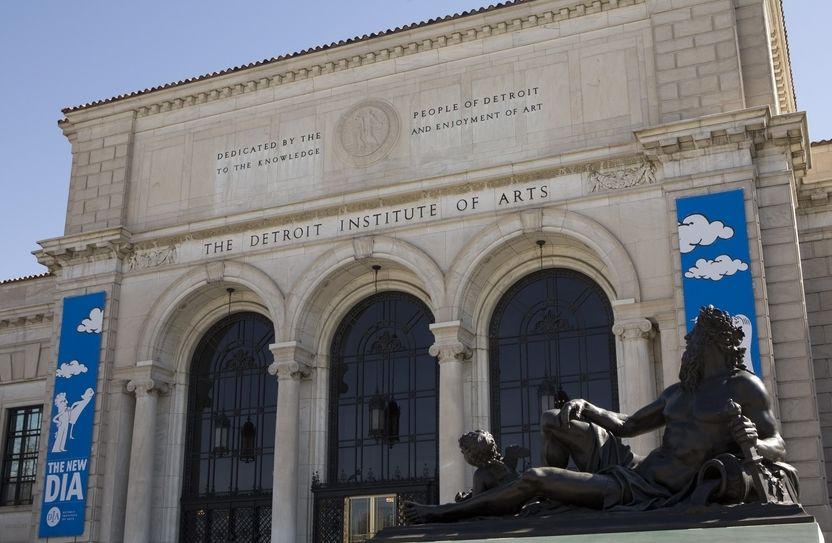 The impact art and creativity can have on human wellness will take center stage April 21 at an Arts and Health Symposium at the Detroit Institute of Arts.
The museum is teaming up with the Arts and Health Michigan Committee, which is made up of representatives from Beaumont Health, Children's Hospital of Michigan, Monte Nagler Fine Art LLC and the University of Michigan Health System, to present the event.
The symposium will feature a keynote address by Carrie Barron, M.D., assistant clinical professor of psychiatry at Columbia University and author of The Creativity Cure: How To Build Happiness With Your Own Two Hands. It will be followed by five panel discussions led by health care and arts professionals and individuals who have benefited from art as part of their care.
Among the panels:
Executive leaders from several area health systems will discuss integrating the arts into a culture of care. The panel includes Paul King, executive director, University of MichiganC.S. Mott Children's Hospital and Von Voigtlander Women's Hospital; Nancy Schlichting, CEO, Henry Ford Health System; Jack Weiner, CEO, St. Joseph Mercy Health System; Larry Gold, CEO, Detroit Medical Center Children's Hospital of Michigan; and Eric Widner, division president, Beaumont Health-Wayne.
Representatives of local cultural institutions including the Wild Swan Theater in Ann Arbor, the DIA and Detroit Symphony Orchestra will discuss how they are helping to use the arts to spur wellness, along with local health care representatives.
Michigan Opera Theatre founder David DiChiera will join Robert Folberg, M.D., founding dean, Oakland University William Beaumont School of Medicine and chief academic officer, William Beaumont Hospital; Joel Howell, M.D., Ph.D., professor, department of internal medicine, department of history and department of health management and policy, University of Michigan; Jennifer Mendez, Ph.D., assistant professor and director, co-curricular programs, Wayne State University School of Medicine, on a panel discussing arts.
Arts in health care, which integrates the performance, literary and visual arts into a variety of health care and community settings for therapeutic, educational and expressive purposes, is a rapidly growing multidisciplinary field, said Asha Shajahan, M.D., chair of the Arts and Health Michigan Committee, in a release.
"Both quantitative and qualitative research shows that the arts have a positive impact in coping with illness, promoting wellness and reducing anxiety and depression," she said.
The event is open to the public. Tickets, which include lunch, are $25 or $10 for students.
Source: http://www.crainsdetroit.com/article/20160315/NEWS/160319907/dia-to-host-symposium-on-arts-and-wellness