The city of Rochester celebrated the 36th annual Greater Rochester Heritage Days Festival at Rochester Municipal Park Friday, May 25-26, in honor of the city's history, tradition and culture.
There was something for everyone and of all ages at the festival, including the popular and rib-tickling "Great Lake Timber Show," presented by Bruce Belanger from Escanaba, Michigan.
The Dinosaur Nature Preserve's Crafts Along the Creek was a hit featuring dozens of famous local artists displaying an assortment of handcrafted arts and crafts such as jewelry to children's clothes and garden garlands. Over 40 crafters signed up to donate a portion of the proceeds to the nature preserve.
To the pleasure of motor heads, the festival included the Rochester Lions car show flaunting hot rods and custom cars on Saturday followed by an exhibit of vintage cars and an antique fire truck muster on Sunday. Special awards were bestowed for Best in show, Pride of the Lions, Leader Dogs Pick of the Litter, Best Paint, Best Interior and Best Engine, in addition to trophies for 15 different classes.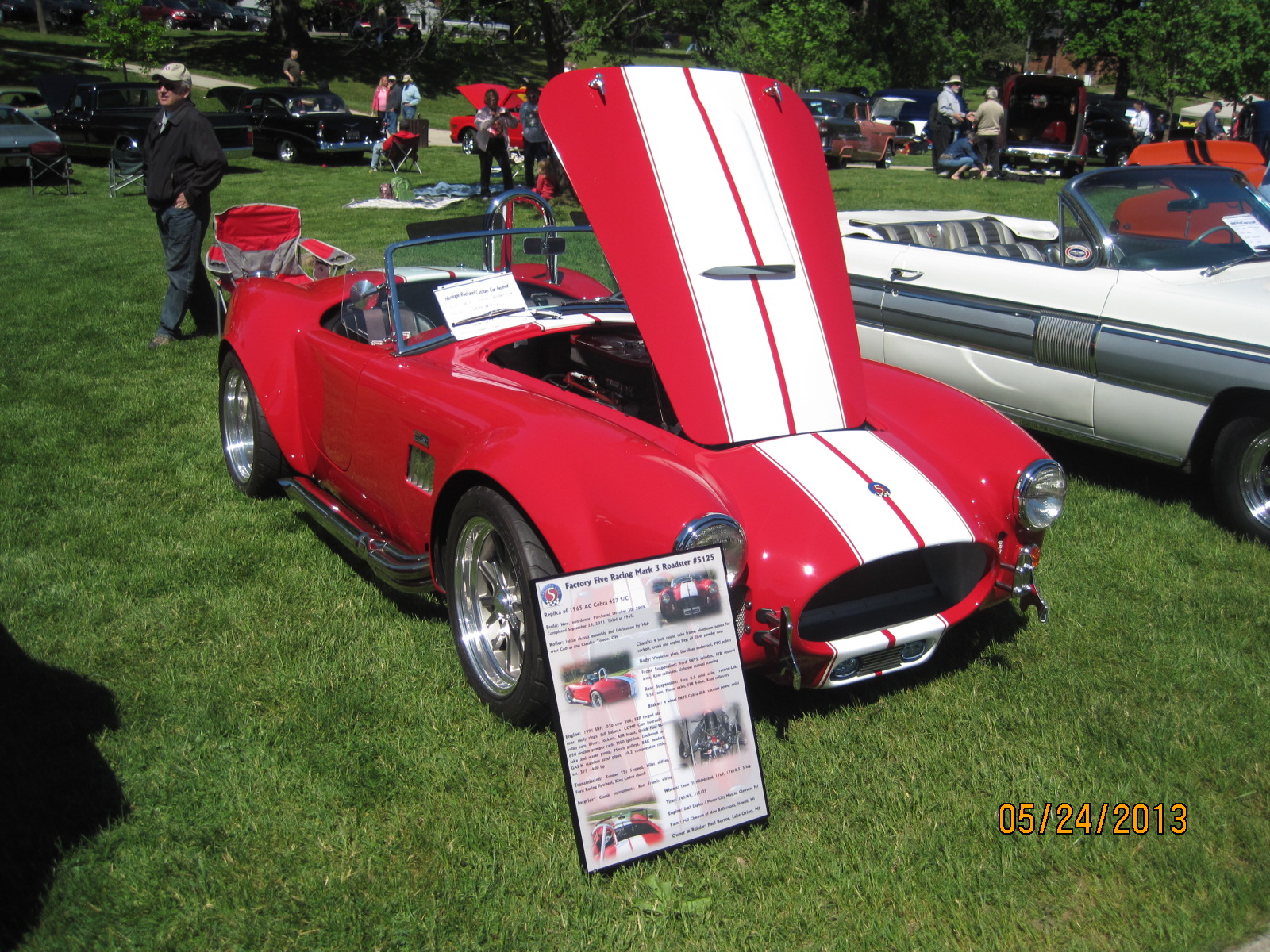 The children enjoyed fun activities such as a new and improved play ground complete with stilts, face painting, a petting zoo, camel and pony rides, gourd bowling, a bean-bag toss and more.
On Saturday, musical performances by "Group Therapy," "The Woven Tangles" and the "Two Talls" entertained the festivalgoers to the tunes of classic covers and original songs.
On behalf of the Rochester Community House, a pancake breakfast was served on Saturday for people interested in a grabbing a bite to eat before enjoying the festivities. For lunch, the third annual chili cook off took place at 12:00 p.m. and continued to 4:00 p.m. at the parking lot next to the police station.
Additional attractions included a vintage baseball game, historical exhibits complete with momentous photos of Rochester and Civil War re-enactments.
The man overseeing the festival, for the second year in a row, was the president of the Dinosaur Nature Preserve, Jim Hopkins.
The best part of the festival, according to Hopkins, was seeing the community come together while driving around in a golf cart.
"The festival helped maintain the community and bring people together by understanding who we are and what are background is and what made Rochester what it is we see today," Hopkins said.