Detroit Fine Art Appraisals
Whether it is fine wines, vintage movie posters or contemporary paintings, some people spend a great deal of time and money collecting these valuables.  Even if you are collecting for personal passion, rather than as an investment, it makes a great deal of sense to keep tabs on what your items are worth.   "I tell my clients, it is important to know the current value of these items, and have it in writing." Says Terri Stearn, president of Detroit Fine Art Appraisals.
After twenty years of being an art historian, gallery director, curator and avid art collector and having a successfully managed the business affairs of art galleries Terri Stearn has opened Detroit Fine Art Appraisals.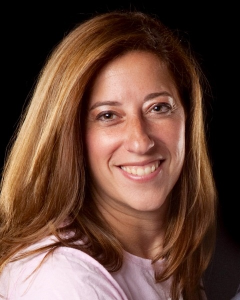 Detroit Fine Art Appraisals is one of the leading independent appraisal firms in the greater Detroit area.  Appraisal practices include national and international art of the 20th and 21st century, including original paintings, sculpture, photography and prints.  We are one of the few appraisal firms that specialize in Detroit artists, including but not limited to, Lester Johnson, Richard Jerzy, Terry Lee Dill, Robert Schefman, Albert Young, Richard Ritter, Herb Babcock, Gilda Snowden, and Janice Charach.
The appraiser will often, but not always examine an item or collection physically to determine its condition, before conducting research into previous sales of similar works to determine a value. Stearn makes herself to travel and personally examining an object allowing for a thorough assessment of its condition. "Sometimes appraisals are done from photographs and other documentation although that must be disclosed on the appraisal report," says Stearn. "I use different sites, and historic findings to assist in making an appraisal report."  Expertise is especially important with appraisals that are submitted for tax purposes, because the Internal Revenue Service has detailed requirements for appraisals submitted as documentation for donations or estate tax calculations, The I.R.S. requires a written appraisal by a qualified appraiser for any deduction taken on items valued at more than $5,000.
Even with a thorough appraisal, fluctuations in the art markets can lead to surprises. Collectors must understand that there is not "one mammoth market" that determines a work's value, said Ms. Stearn, adding, "There are many submarkets, and they move at different rates."
Terri Stearn, owner and senior appraiser is an art historian and avid art collector having successfully managed the business affairs of art galleries, and private collections for over 20 years.