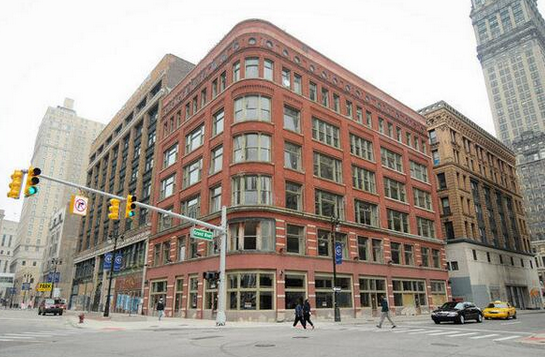 When British musician and producer Kevin Nixon finally tracked down a singer songwriter named Siddy Bennett, the two had a conversation about ambition.
"He said, 'Do you want to sell 100,000 records or do you want to sell 1 million records?'" Bennett recalled Thursday at a press event for the opening of the Detroit Institute of Music Education, of which Nixon will be president. "And I said, 'millions.'"
Nixon, who has worked with the likes of Robert Plant, Pete Townsend and Rick Ruben, said he began to work with Bennett, honing in on her strengths as a performer.
Eventually, he put a band behind her, now known as Wildflowers, which made their U.S. debut earlier this month at the South By Southwest festival in Austin, Texas, and their first single, "Let It Go," will play on British radio for the first time this weekend.
"This is what happens in (the education)," Nixon said. "Kids come in, and we develop them."
This is also what the newly launched DIME is selling from the heart of downtown Detroit, where Nixon is opening his first U.S. school with the help of a $3 million investment from Beringea, a Farmington Hills-based private equity firm.
But, more importantly for Detroit, it also validates that outside investment can come to Detroit, Quicken Loans founder and Chairman Dan Gilbert said. Gilbert told the media at Thursday's launch event that DIME is paying "market rate" for a 20,000-square-foot, four-floor space that is currently being built out at 1265 Griswold, a Capitol Park building Gilbert's Rock Ventures bought in October.