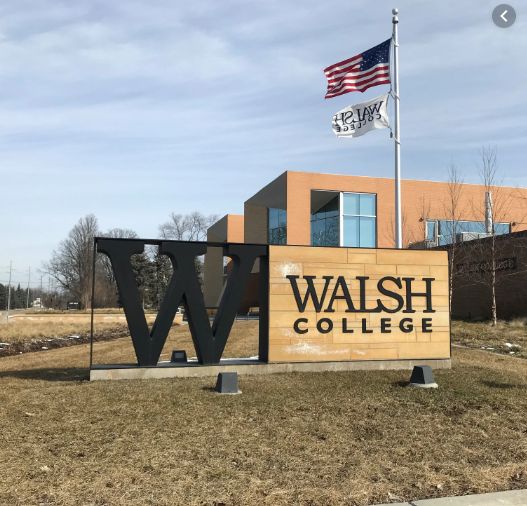 With the cost of college soaring every year, it's comforting to know organizations are seeking to provide financial assistance. Detroit Promise and Walsh College partnered to give free tuition to graduating community college students. This institution partnership marks the first for Detroit Promise, a scholarship program that provides Detroit students with tuition assistance for two-year
colleges and four-year universities.
Susan Foley, chief institutional advancement officer at Walsh College, stated that the free-tuition program to "provide education and change the community through the power of education." The scholarship will begin during the winter 2020 semester at Walsh College. Tuition that isn't covered by financial aid is taken care of through the Detroit Promise. Currently, tuition at Walsh costs $494 per credit hour. To be eligible, Detroit Promise community college students must have 60 credits or an associate degree from one of the following schools:
Henry Ford College

Jackson College

Macomb Community College

Oakland Community College

Schoolcraft College

Wayne County Community College District.
Detroit Promise operates through the Detroit Regional Chamber. Greg Handel, who serves as the vice president of education and talent programs through the DRC, sees this scholarship as an added incentive for students to continue their education. "Walsh has created an option for students who successfully complete an associate degree through the Detroit Promise to transfer to Walsh to pursue a bachelor's degree if they maintained a 3.0 GPA in community college," Handel said. "We are thrilled that Detroit Promise community college students now have this option to move on to complete a four-year degree, tuition-free. We're hopeful that more four-year institutions will join Walsh in providing this transfer option going forward."
Walsh College is a business school with four locations in the Metro Detroit area. Since 1998, Walsh has offered online classes as an option outside the classroom. Walsh has a student body of 2,779 and has operated as an institution since 1958.
Detroit Promise has precise specifications that each Detroit high-school student or recent graduate must meet to qualify for the tuition scholarship. If you plan on attending a two-year college, you must: 
Attend any high school in the city of Detroit for at least two years and graduate from a Detroit high school. This includes schools operated by Detroit Public Schools Community District (DPSCD) as well as self-governing, charter, private, alternative, home, and parochial schools.
If you plan on attending a four-year college, you must:
Be a city of Detroit resident from ninth grade through 12th grade.
Attend for all four years and graduate from any Detroit high school: DPS, EAA, charter, private, parochial, home school, etc. Students who have attended multiple Detroit high schools are eligible. 
For article, click below:
Source: MC Digital Daily: Detroit Promise teams up with Walsh College for free tuition program