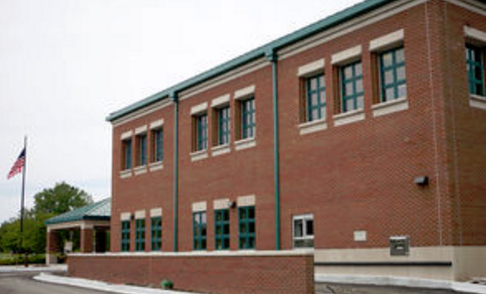 ROCHESTER HILLS — With the kids off on spring break, the Friends of the Rochester Hills Public Library are giving area moms and dads the chance to provide a little cheap and educational entertainment.

(File photo by Donna Agusti)

During the month of April, the Friends will host a couple of used book, media and game sales.

The first is a "mini-sale" of used kids' and teen books from 10 a.m. to 9 p.m. April 5 and 9 a.m. to 4 p.m. April 6 in the hallway of the Rochester Hills Public Library, 500 Olde Towne Road. All books cost 50 cents, and some games and puzzles are individually priced.

"We always schedule it during spring break so kids can come in and buy all the books they want for 50 cents each," said Friends member John Smyntek. "It helps kids invest their allowances on reading, and gets them into the habit of finding books they like and enjoying them at a very economical price."

The Friends Spring Used Book Sale — which Smyntek said will have between 35,000 and 40,000 books, including a large supply on the topic of quilting — will be held April 27 through May 1 in the library's second-floor addition dedicated to the group's online and in-library book sales.

"We got a bunch of donated books about quilting, so if you are a quilter and are interested in different patterns and the like, you will want to put it on your schedule and get there early," Smyntek said.

Opened last year, the used book sale room's new racks — which allow books to be sorted by topic — make shopping and browsing much more convenient, according to Friends group members.

"Everybody just raves about the fact that they don't have to get down on their knees or get under tables to find books; they are all displayed on the shelves," Friends President Ron Meegan explained.

"And it's all arranged by genre, so it's a lot like visiting a bookstore," Smyntek added.

Except for a few higher-quality items that are priced individually, all hardcover and large softcover books cost $1, and paperbacks cost 50 cents during the spring sale. Many DVDs, CDs, books on CD, games and VHS tapes are also available.

Friends members can take part in a presale from 5:30 to 8 p.m. April 27, and new members can join upon entry to the sale. The general sale, which is open to the public, takes place from 10 a.m. to 8 p.m. April 28, 10 a.m. to 4:30 p.m. April 29, and 10 a.m. to 4:30 p.m. April 30. Bag Day, where buyers can fill a grocery bag of remaining items for $5 a bag, will be held from 1:30 to 4:30 p.m. May 1.

Proceeds from the event will go to the Friends group — the library's primary volunteer support group — which Meegan said funds many library projects and improvements. Meegan said the Friends' major used book sales, now held four times a year, bring in between $16,000 and $20,000 per sale.

"The winter sale in January was our best sale yet. We actually made $22,000, so we are pretty excited about that," Meegan said.

For more information on the sale or membership in the Friends group, call (248) 650-7178 or visit www.rhpl.org and click on the Friends tab.

ABOUT THE AUTHOR
Staff Writer Mary Beth Almond covers the city of Rochester, Rochester Community Schools and Avondale Schools for the Post. Almond has worked for C & G Newspapers since 2005 and attended Michigan State University.
Source: http://www.candgnews.com/news/library-friends-group-host-youth-spring-book-sales-91576