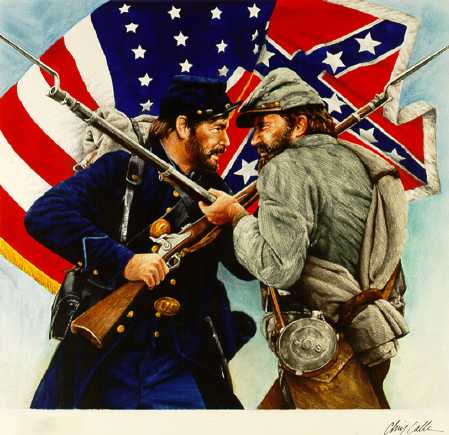 The Baldwin Public Library will host a free five-part reading and discussion series called "Let's Talk About It: Making Sense of the American Civil War."
Group discussion events will be held Tuesdays on March 20, April 3, April 17, May 1 and May 15 at 7 p.m. at the Library on the following works:
"March" by Geraldine Brooks
"Crossroads of Freedom: Antietam" by James McPherson
"America's War: Talking About the  Civil War and Emancipation on Their 150thAnniversaries," an anthology of historical fiction, speeches, diaries, memoirs, biography, and short stories, edited by national project scholar Edward L. Ayers and co-published by NEH and ALA.
Dr. Roy Finkenbine, Professor and Chair of History at the University of Detroit-Mercy, will lead a discussion of the readings at each session.  To obtain copies of all program materials and to register for the series, please contact Matt Church at 248-554-4682 ormatt.church@baldwinlib.org.
Baldwin is one of 65 public libraries nationwide receiving grants to host the series developed by the American Library Association and the National Endowment for the Humanities. Local support for the series is provided by the Birmingham Historical Museum & Park and the Oakland County Historical Commission.
"We are delighted to have been chosen to host this unique series that will allow patrons a chance to discuss the legacy of the Civil War with fellow community members and with the help of a well-qualified scholar," said Matt Church, Associate Director.
All programs will be held at the Baldwin Public Library at 300 West Merrill Street in downtown Birmingham.  For details or to register, please visit www.baldwinlib.org/letstalkcwor contact Matt Church at 248-554-4682 or matt.church@baldwinlib.org.