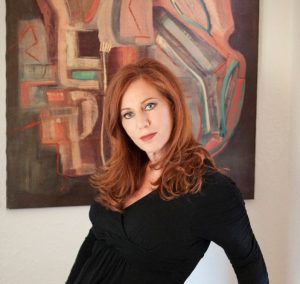 Comerica Java & Jazz concerts showcase talented jazz musicians for Detroit music fans to enjoy free of charge.
The free concerts will be held on the third Tuesday of every month from March through July at the Detroit Public Library, Clara Stanton Jones Friends Auditorium located at 5201 Woodward Ave. Detroit, MI 48202.
The series kicks off Tuesday, March 17 with Detroit-based Straight Ahead, an all-female group widely recognized for its eclectic and soulful approach to creating music. The complete schedule includes:
Straight Ahead
Tuesday, March 17 – 6 p.m.
Straight Ahead have shown themselves to be powerful and imaginative composers and arrangers in the music industry. Their sound ranges comfortably from mainstream jazz, R&B ballads, to Brazilian funk.
The Jazz Cycle
Tuesday, April 21 – 6 p.m.
The Jazz Cycle showcases a different approach to making music by combining different styles of jazz to achieve the right blend of sound and feel of the tunes all the while having fun playing and creating music.
Kathy Kosins
Tuesday, May 19 – 6 p.m.
An award-winning vocalist, Kathy Kosins is known for her eclectic musical palette that spans many eras throughout the rich history of jazz.
The Marvin Jones Trio
Tuesday, June 16 – 6 p.m.
Powerful high-spirited jazz standards combined with smooth vocals and beautiful three-part harmony. Syncopated and stylized to achieve classic arrangements for bass, drums and keyboard.
Obed Succari
Tuesday, July 21 – 6 p.m.
Percussionist Obed Succari beautifully melds his Latin percussion training with his Motown- inspired musical stylings, creating a jazz sound all his own for concert goers to enjoy.
About Comerica Bank
Comerica Bank, with 214 banking centers in Michigan, is a subsidiary of Comerica Incorporated. Founded in Detroit in 1849, Comerica continues to invest in Michigan. Comerica's $1 million commitment last year to the Detroit Institute of Arts "grand bargain" helped the City of Detroit emerge from bankruptcy, support city pensioners and protect the museum's art collection for the public. Comerica Incorporated (NYSE: CMA) is a financial services company strategically aligned by three business segments: The Business Bank, The Retail Bank, and Wealth Management. Comerica focuses on relationships, and helping people and businesses be successful. To find us on Facebook, please visit www.facebook.com/ComericaCares. Follow us on Twitter at@ComericaCares.