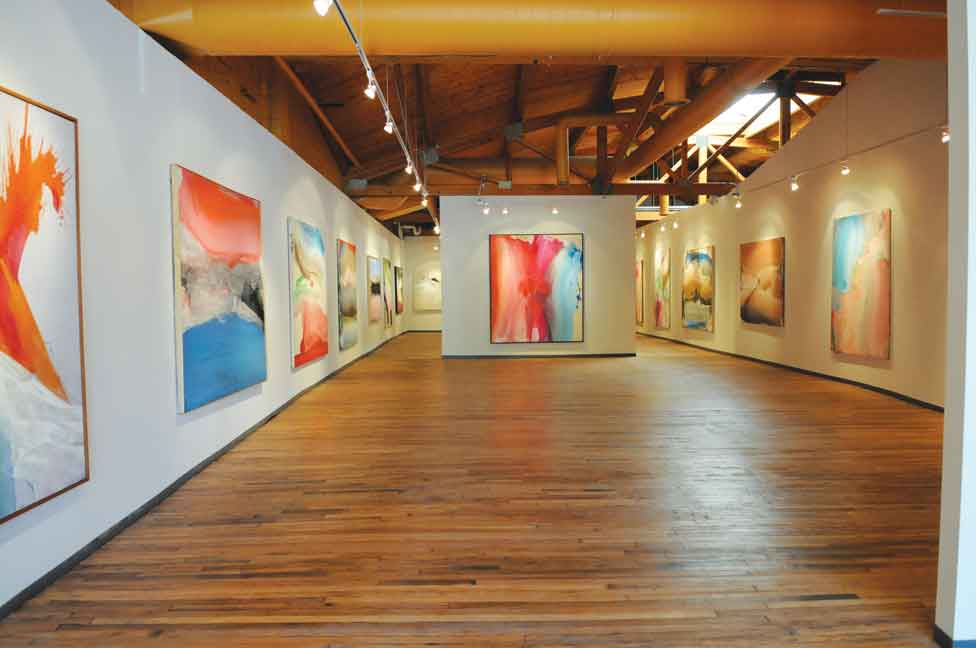 Do The Yale Thing is a collection of recent work by a diverse group of 18 Yale MFA graduates. Exploring a range of media including painting, photography, video, and sculpture, the exhibition highlights key works created by the young artists since their graduation from Yale University's storied MFA program. "Over the years I've made several visits to the open studios of Yale University's MFA candidates. During these visits I've encountered some wonderfully talented young artists. I am delighted by this opportunity to showcase some of their latest work in the city of Detroit," states Do The Yale Thing , Dexter Wimberly.
All are invited to the Opening Reception Friday, January 24, 2014 from 6:00-9:00pm, as well as to the Curator and Artist Talk on Saturday, January, 25, 2014 at 2:00pm.
The Recent MFA Yale graduates included  are: Rushern Baker IV, Endia Beal, Caroline Wells Chandler, Gabriela Collins-Fernandez, Micah Ganske, Thomas Gardiner, Mark Thomas Gibson, Pao Houa Her, Lucia Hierro, Tommy Kha,  Doron Langberg, Richard Lewis, Nicole Maloof, Wayde McIntosh, Mario Moore, Amy Rinaldi, Kenny Rivero, and Sol Sax.
The exhibition will be on display at the N'Namdi Center for Contemporary Art through March 21, 2014. The N'Namdi Center, located at 52 E. Forest Ave., Detroit MI 48201, is open Tuesday – Saturday, 12:00-6:00pm.
DEXTER WIMBERLY: Contemporary art curator and entrepreneur, Dexter Wimberly, was born and raised in Brooklyn. Curatorially, Wimberly focuses on contemporary urban history. "I love art that reflects our times, and I am excited to be in the position to work with artists who are shaping contemporary culture and bringing the beauty of under-exposed aspects of modern life to a greater public. I feel that this is my calling within the arts." A passionate collector and supporter of the arts, Wimberly has personally exhibited the work of more than 200 individual artists. Dexter Wimberly also maintains a critical dialogue with emerging artists throughout the world by way of group exhibitions, public programs, and lectures at galleries and institutions such as Mixed Greens Gallery, Driscoll Babcock Galleries, The Brooklyn Academy of Music, The Brooklyn Historical Society, the Museum of Contemporary African Diasporan Arts (MoCADA), The Savannah College of Art and Design, The Lower Manhattan Cultural Council, and The Brooklyn Arts.