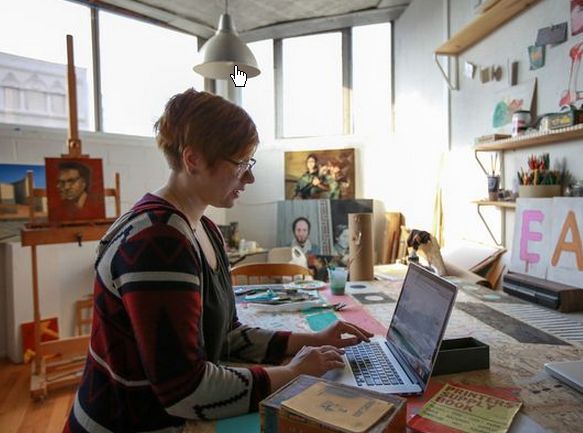 The historic individuality of Detroit's faded neighborhoods is preserved in characters, literally — in the fonts lining the vintage signs and hand-painted advertisements of small businesses.
That is, until decades-old signs for laundromats, bars, car washes and more are torn down, painted over or sunbaked away.
To preserve that history, a graphic designer and illustrator in Detroit has a Kickstarter campaign under way to digitize 10 unique fonts from Detroit neighborhoods. Jessica Krcmarik, 25, aims to offer pay-as-you-can downloads of the fonts to be used on anything from the size of matchbooks to billboards, or even on digital signs.
"I can't save the physical sign, but I can at least make sure people don't forget it was there," she said, adding that the signs are part of a visual landscape that makes the city's neighborhoods "awesome and unique."