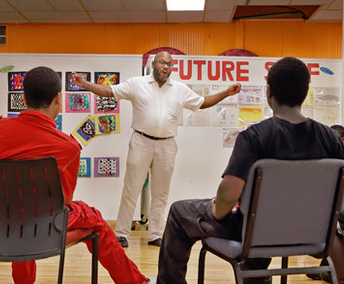 As a child, Ron Norwood couldn't have known how his future would turn out. Yet as a black boy in Detroit who struggled in school, he was heading down a familiar path, one that for far too many young men of color ends in prison or worse.
"Just as bad as not teaching somebody something, you can also miseducate them," Norwood says of his struggles in Detroit Public Schools.
But something changed along the way.
Now working as a full-time youth organizer for the Neighborhood Service Organization's Youth Initiatives Project, Norwood, 23, is a small piece in a larger puzzle of local organizations focused on creating leaders out of Detroit's at-risk population of boys through supplemental education support – the type of support Norwood says changed his life.