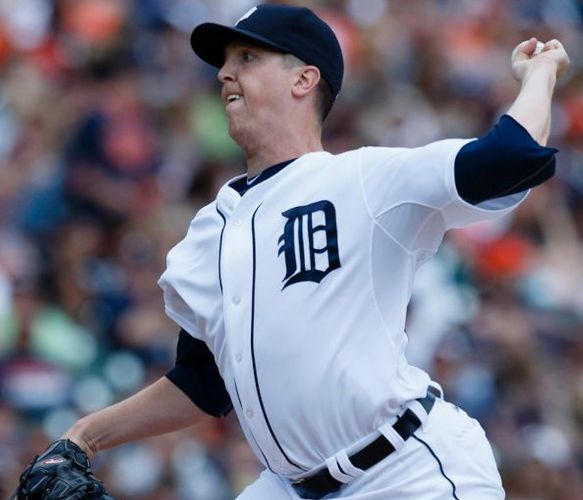 A pair of Tigers players that were recently designated for assignment have cleared waivers and accepted their outright assignments to Triple-A.
Infielder Josh Wilson and left-hander Tom Gorzelanny will remain in the Tigers organization as members of the Toledo Mud Hens.
Wilson, 34, was designated for assignment on Tuesday to make room on the roster for first baseman Marc Krauss. The utility infielder was signed by Detroit on a minor-league deal this past offseason and joined the Tigers in June.
Wilson was hitting .381 (8-for-21) with one double, three RBI and an .863 OPS in 11 games with the Tigers.
Gorzelanny was designated for assignment on Friday with the hopes that he would clear waivers so he could remain in the organization. Now that he has accepted his assignment to Triple-A, he plans to work on his delivery and hopefully work his way back to the big league club.
"I think if he goes down there, gets used to it and gets confident with it, that success could end up extending his career," manager Brad Ausmus said via the Detroit News. "I've seen other guys do that."
The 32-year-old veteran signed a one-year deal this offseason with plans to be a setup man for the Tigers. He has struggled for most of the season, allowing 17 runs in 24 innings.
(h/t Detroit News, Hardball Talk)