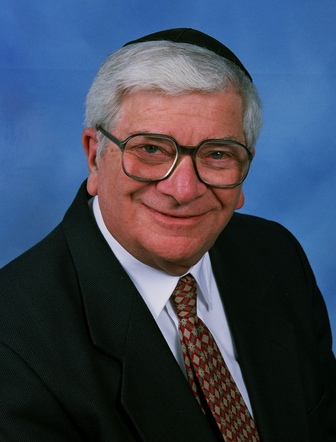 The Jewish Community Center of Metropolitan Detroit's SAJE (Seminars for Adult Jewish Enrichment) will present Rabbi Marvin Tokayer speaking on "The Orient Expressed: Forgotten Tales of Jewish Life in the Far East" on April 15 and 16.
Rabbi Tokayer is a former U.S. Air Force chaplain in Japan who also served as rabbi for the country's Jewish community. He has written 20 books, all in Japanese, that included several bestsellers and the story of a long-lost Jewish cemetery in Nagasaki. Additionally, Rabbi Tokayer founded and served for 14 years as rabbi of the Cherry Lane Minyan synagogue in Great Neck, N.Y., and he continues to lead tours throughout Japan, China, India and Southeast Asia.
At 7:30 p.m. Wednesday, April 15, Rabbi Tokayer will discuss "Pepper, Silk and Ivory: Amazing Stories about Jews and the Far East" at The Berman Center for the Performing Arts. This talk will focus on a remarkable collection of true stories including the rebellious teen who became the "Jewish King of China"; the secret behind one of the world's most famous logos; the mysterious Jewish guru; and the poker buddy who was part of Mao Zedong's inner circle.
At 10:30 a.m. Thursday, April 16, Rabbi Tokayer will speak on "The Fugu Plan: The Untold Story of the Japanese and the Jews During WWII" at a buffet brunch at the JCC in West Bloomfield.
Also a book and award-winning PBS documentary, "The Fugu Plan" began as threads of a story that eventually took the rabbi throughout the world as he tracked down a group of largely forgotten men and women who saved Jews in the Holocaust.  Rabbi Tokayer also will discuss how Japan, although part of the Axis, had a plan to save all the Jews of Europe – but was turned down by the American Jewish community.
A book sale and signing will follow the programs, which are co-sponsored by the Federation's Fed/Ed and will be held at 6600 W. Maple Road in West Bloomfield.
The cost is $30 for both programs, or $12 for the April 15 lecture and $25 for the April 16 brunch and learn. Registration for the brunch and learn is required by Monday, April 13. To purchase tickets, go to theberman.org or call (248) 661-1900.