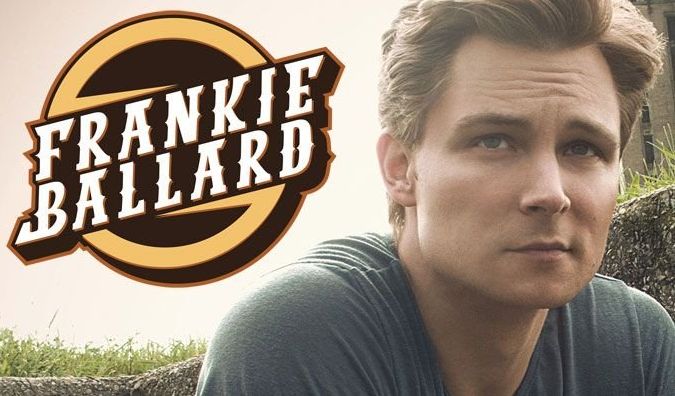 Humble Design's First Annual 'Gigs for Digs' Event Expected to Draw Crowds to City
As his songs skyrocket up the country music charts, Frankie Ballard is taking time to bring his talents home for a charity event. On September 19, Ballard, along with The Motor City Horns, will rock out at The Fillmore Detroit for Humble Design's first annual Gigs for Digs charity concert.
Excitement about the event has picked up steam as of late. Fresh off a performance at the Faster Horses Music Festival in Brooklyn, MI, Ballard's song 'Young & Crazy' is quickly climbing the country music charts.
Talmer Bank stepped forward as the event's presenting sponsor. Humble Design founder Treger Strasberg said that, "They (Talmer) took hold of our mission and wrapped their arms around us. Without our corporate sponsors, we would not be able to assist all the families we do." Strasberg went on to express her gratitude to all sponsors and donors, both big and small.
Tickets for Gigs for Digs are on sale now. General admission balcony tickets range from $25-$30 and are available on Live Nation. If you're looking for a more elaborate night out, visit the Humble Design website at humbledesign.org. There you can purchase tickets ranging from $100 to $150. Those tickets include dinner cuisine and beverages along with an Afterglow Celebration.
The Riga Group of Morgan Stanley, together with Quicken Loans, partnered to help sponsor the bar. Gypsy Vodka, an up-and-coming Michigan-based brand, is providing all the vodka for the event. Guests will be able to enjoy a signature drink named after Ballard's hit song "Sunshine & Whiskey."
"The response has been phenomenal so far," said Julie Nagle, Director of Humble Design. "We sold out of our VIP tables before tickets even went on sale. And with Frankie's growing popularity, we hope to pack The Fillmore for what is bound to be a fantastic show."
Each guest attending will receive a free Humble Design T-shirt. Two lucky fans who choose to donate via the text-to-donate service will be able to join Ballard onstage. Frankie Ballard merchandise will also be for sale, with a majority of the proceeds benefiting the nonprofit.
The Afterglow Celebration will follow the concert and feature well-known Detroit native DJ Powdrblu. He will also perform before Frankie takes the stage.

Please visit www.humbledesign.org
Humble Design is a 501(c)3 organization dedicated to helping homeless families in need. Humble Design turns four bare walls into a clean, dignified and welcoming home by repurposing gently used household goods. Humble Design partners with local area homeless and abuse shelters to identify families who are emerging out of shelters. Many of theses families are victims of abuse and have left behind all personal items upon escaping and entering an emergency shelter. When these families move into their new residence, Humble Design comes in and makes their house a home! Giving them back their dignity and hope for the future!