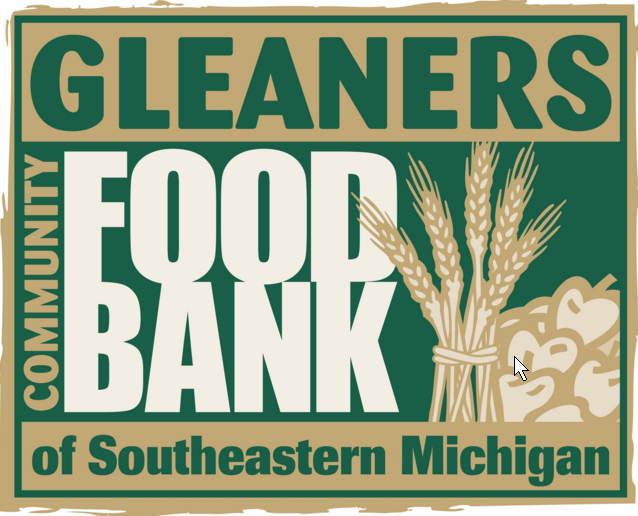 Double Your Donation Day Provides SIX MEALS for Every Dollar! 
On Tuesday, December 15, 2015, every dollar donated to Gleaners Community Food Bank of Southeastern Michigan (Gleaners) will go twice as far thanks to Gleaners Board of Directors and other generous donors. These donors are providing matching funds for the food bank's annual Double Your Donation Day campaign. (www.gcfb.org / call 855-315-FOOD)
Funds raised will support programs that reach children and their families with healthful food. Normally one dollar provides three meals, but on December 15th, one dollar will provide SIX meals for hungry kids in southeastern Michigan.
"The holidays can be especially stressful for families on the edge," says Gerry Brisson, president of Gleaners. "Parents whose children get free or reduced-price lunches at school have to make up those meals when they're home on break. On top of that, higher heating bills start to strain tight budgets. The donations we receive on Double Your Donation Day will have a huge impact on our ability to get food to these families and others who need some extra help to make ends meet."
While the economy is improving, childhood hunger is a crisis in southeast Michigan. Nearly half of Michigan children qualify for free or reduced-fee school meals and 1-in-4 children risk going hungry every day. Gleaners Community Food Bank provides nutritious food to over 170,000 children each month, but only 12 percent of the healthy food they need is donated. Funds raised through December's Double Your Donation Day allow Gleaners to purchase essential healthy food for hungry children at a fraction of its retail cost, e.g. the average price of three pounds of apples is $3.99 retail – Gleaners can purchase nineteen 3-pound bags of apples for $3.99 (21 cents per 3-lb bag!).
Studies show childhood food insecurity causes kids to struggle with more than just hunger; it can trigger numerous other issues including: lack of concentration and slower recall, increased illness with a longer recovery time leading to increased school absences, emotional and behavioral difficulties, hyperactivity and issues with aggression and anxiousness.
"I'm very grateful to my fellow board members for supporting this exciting matching gift opportunity," said Katy Locker, Detroit program director for the Knight Foundation and chair of the Gleaners board of directors. "The need is still great, so I hope we inspire many in our community to stop and give generously to keep hunger at bay over the holidays and beyond."
Donations can be made:
Online at www.gcfb.org
Calling 855-315-FOOD (3663)
Checks by mail:
Double Your Donation, PO Box 33321, Drawer 43, Detroit, MI 48232-5321
Follow on Twitter @gleaners#HungerFreeHolidays, for updates and information
About Gleaners Community Food Bank of Southeastern Michigan (Gleaners):
For over 37 years, Gleaners Community Food Bank has been "feeding hungry people and nourishing our communities." Gleaners helps alleviate hunger by providing the equivalent of nearly 77,000 meals per day to people who otherwise cannot afford the food they need.  Headquartered in Detroit, Gleaners operates a total of five distribution centers in Wayne, Oakland, Macomb, Livingston and Monroe