Holiday Nights in Greenfield Village
December 4-6, 11-13, 17-23 and 26-28, 2015 (6:30pm – 10pm)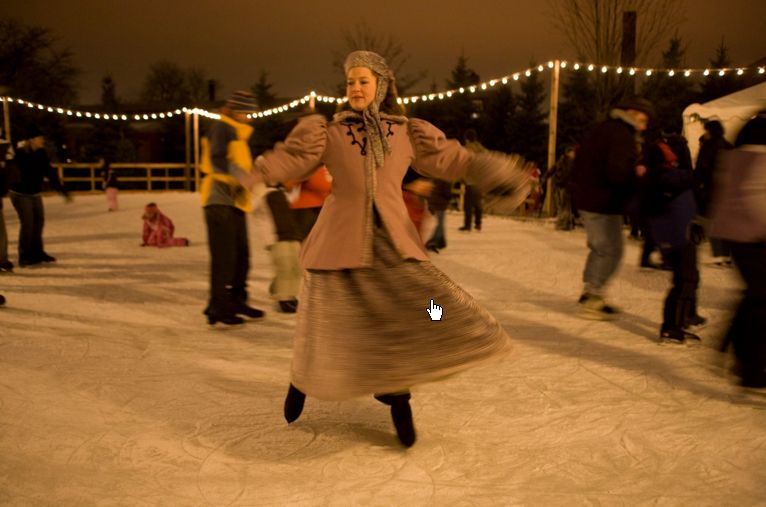 Voted Top Holiday Event by USA Today and Reader's Digest.

Take a lantern-lit journey into a living snow globe filled with live music, skating, fireworks and tons of winter wonder during America's premier celebration of the season.

Holiday Nights in Greenfield Village is like stepping into a Christmas card from the past — the golden glow from candlelit windows, the scent of roasting chestnuts, the sound of carolers in the distance, the jangle of sleigh bells. This is how the holidays are supposed to be. No wonder Holiday Nights has become the most popular holiday event in the region. Where else will you find lantern-lit paths, costumed presenters, horse-drawn wagons and Model T rides, plus Santa with live reindeer. It's perfect, right down to the spectacular fireworks display that provides a dazzling finale to each and every evening. Holiday Nights in Greenfield Village is America's premier holiday celebration!

Holiday Nights in Greenfield Village for December 11, 12 and 13 is SOLD OUT! Tickets still available for Thursday, December 17.

Download coupon for $2 off admission on select nights.
All tickets are non-refundable/non-exchangeable.

 

Your experience includes

Santa and Live Reindeer through Dec. 23
Ice Skating
Carolers
Live Musical and Dramatic Performances
Costumed Presenters
Decorated Homes and Shops
Holiday Vignettes and Activities
Skilled Artisan Demonstrations
Holiday Cooking
Holiday Dining and Treats
Horse-Drawn Wagons
Model T Rides
1913 Herschell-Spillman Carousel
Christmas Trees and Greens Sale
Fireworks Finale and Sing-along
Discounted Pricing for Members of The Henry Ford

Advance reservations are recommended.