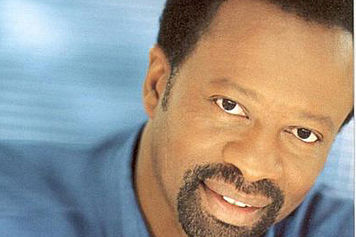 The only person in history to be a member of the Gospel Music Hall of Fame, the Kentucky Music Hall of Fame and the Amateur Radio Hall of Fame is five-time Grammy and 11-time Dove Award winner Larnelle Harris.  Harris will be performing on October 8, 2011 at the Birmingham First United Methodist Church at 7:30 PM
In addition to his Grammy and Dove Awards, including being named Male Vocalist of the Year three times by the gospel music industry, Harris has garnered nineteen #1 national radio singles and countless top 10 hits. Songs such as "How Excellent Is Thy Name," "I Miss My Time With You," "I've Just Seen Jesus," plus many others, including his signature song, "Amen," are now considered modern gospel classics.
From the White House to the 38th Parallel, Larnelle has impacted audiences across the globe with his music.   He was the first gospel artist to perform inside the Kremlin after the fall of the Soviet Union.  He is one of a handful of celebrities to receive the Ad Council's Silver Bell Award for Distinguished Public Service in recognition of his song "Mighty Spirit" as the theme song for the longest-running Public Service Announcement in television history.
Married to wife Cynthia (a.k.a. Mitzy) for over 35 years, Larnelle has successfully combined the demanding lifestyle of a global musician with being a husband and father of two grown children.   Still a sought-after vocalist for special events and ceremonies, Larnelle also continues to perform solo concerts for churches and other organizations worldwide each year.   Harris has appeared on several national TV shows and networks including  Gaither Homecoming; Life Today With James Robison; CNN; TNN; The 700 Club; Billy Graham Crusades; Hour Of Power; and his holiday classic Larnelle Christmas Special, among others.
World-renowned for his majestic tenor voice, one reviewer aptly declared: "Larnelle could sing the phone book and inspire you!"
Tickets for the October 8th concert are $20 for adults and $5 for students.  For more information call (248)646-1200 x 3125,
e-mail music@fumcbirmimgham.org
or visit www.fumcbirmingham.org.