first-ranked United States Chess Champion Grandmaster Hikaru Nakamura at Detroit Institute of Arts Nakamura, ranked second in the world, to play 50 members of chess club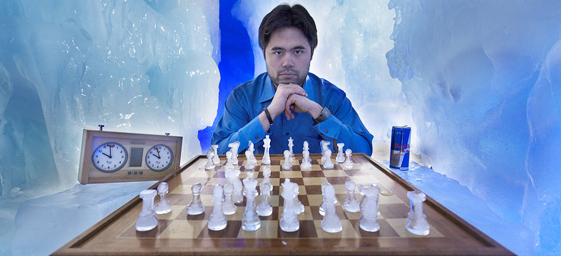 Chess Grandmaster Hikaru Nakamura will play 50 members of the Detroit City Chess Club simultaneously at the Detroit Institute of Arts (DIA) on Friday, Aug. 21 at 5:30 p.m. in the museum's Great Hall. The match, known as a simul, is free with museum admission and free for residents of Wayne, Oakland and Macomb counties and DIA members.
Detroit City Chess Club (DCCC) plays most Friday nights at the Detroit Institute of Arts (DIA) and members range from five to 18 years old. Under founder and Coach Kevin Kite, this year DCCC won regional and state championships and came in third nationally. In 2014 they won national, regional and state championships. DCCC All-Stars from the 2015 All-City Chess Team will go up against Nakamuri.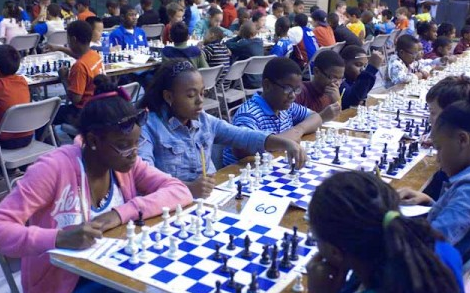 Grandmaster Nakamura is ranked number one in the Unites States by the U.S. Chess Federation, number four in the world by the World Chess Federation, and is considered the best American chess player since Bobby Fischer. He became the youngest master in American history at age 10 and the youngest American grandmaster at age 15, breaking Fischer's record.
Fite uses simuls to develop the skills of his players, and they have competed in several such competitions at the DIA. They have played againstinternational master and grandmaster Martha Fierro, grandmasters Ben Finegold, Maurice Ashley and John Brooks, and, in 2010, against the youngest Michigan master at the time, ninth grader Atula Shetty. Their most recent simul at the DIA was with national chess master David Allen in 2012.
Fite started the club as a lunchtime activity at Detroit's Duffield Elementary School in 2003. The program expanded and became the Detroit City Chess Club to allow the participation of former Duffield students as well as students from all over metropolitan Detroit. The clubs' mission is to teach area students the game of chess and all the life lessons it has to offer. One of the most important, according to Fite, is "to teach children to think critically and make good judgments."
Museum Hours and Admission
9 a.m.–4 p.m. Tuesdays–Thursdays, 9 a.m.–10 p.m. Fridays, 10 a.m.–5 p.m. Saturdays and Sundays. General admission (excludes ticketed exhibitions) is free for Wayne, Oakland and Macomb county residents and DIA members. For all others, $12.50 for adults, $8 for seniors ages 62+, $6 for ages 6–17. For membership information, call 313-833-7971.
Detroit City Chess Club Website