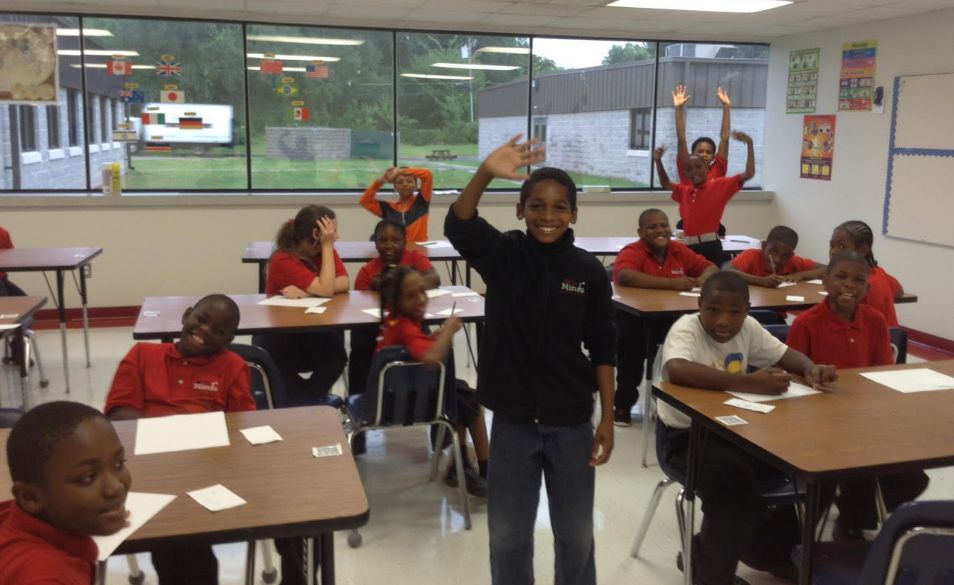 Matchbook Learning, a non-profit organization with a track record for turning around troubled schools, has been named the new Charter Management Organization for Michigan Technical Academy (MTA).
Under its contract, which was approved by the MTA board, Matchbook will take over full management of the school, assuming responsibility for its operations, governance and academics.
"We believe that MTA is a school full of promise," says Sajan George, founder and CEO of Matchbook Learning. "Despite its poor academic performance in recent years, MTA has an active school community and a core of dedicated parents. Together, we'll be able to move MTA towards a brighter future."
Unlike other charter school models, Matchbook doesn't start new schools – it focuses on fixing existing ones that are underperforming academically, using their innovative education program to turn them around.
Matchbook is also unique in that its leadership combines expertise in public school turnarounds, blended learning and teacher training. Its teachers provide personalized instruction to every child – a customized blend of face-to-face and virtual instruction in classrooms where all students have computers and can learn at their own pace, so that literally, no child is left behind.
Machion Jackson, Chairman of the Board of Michigan Technical Academy, said: "I am encouraged by the new direction of MTA and believe the school's active community of students, parents and staff will overcome past achievement challenges through Matchbook Learning's leadership."
Over the past four years, Matchbook has worked successfully to achieve significant improvements at Detroit schools A.L. Holmes, Brenda Scott and Burns. After one year at Brenda Scott, the school had the 5th highest gain in student achievement of any school in Detroit. In two years at A.L. Holmes, Matchbook doubled the number of students reading at grade level and increased the number of students doing math at grade level by five times, earning the school a "Rewards School" designation by the State. In one year at Burns, it more than tripled the percentage of students in the 70th percentile or higher.
Matchbook currently operates Merit Preparatory Charter School, a troubled school in Newark, NJ it took over from another charter school operator.
Matchbook's first steps will involve observations and assessments of the school's operations, facilities and personnel – and planning for the coming school year. The Matchbook technology platform and educational model will be in place when school begins this coming fall.
With 1,000 students from areas including Detroit, Dearborn Heights, Oak Park and Redford Township, MTA currently operates out of two sites: grades K-4 at Mansfield Street in Detroit and grades 5-8 at Elmira Street in Redford.
For more information, visit www.matchbooklearning.com.