Let's Join Together in Unity,
Community and Outreach
We invite Metro Detroit Pastors, Ministry Leaders and others to TechTown Detroit for Fellowship, Conversation and some Thanksgiving Preparations.
– Rev. Richard Dalton
Thursday, Nov. 12th  at 4 pm to 6 pm at TechTown Detroit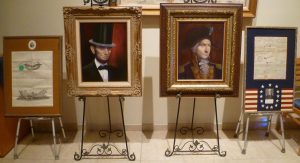 We will be displaying some art and documents as reminders of the original purpose of Thanksgiving Day and passing out Thanksgiving Proclamations by Washington and Lincoln.
For the Full Story in this effort go to:  lookupdetroit.com/thanksgiving/
To learn more about the outreach vision of LookUpDetroit   Click Here

TechTown Detroit
440 Burroughs St.

Detroit, MI 48202
Free Secure Parking – 1 Block North at Cass and Amsterdam