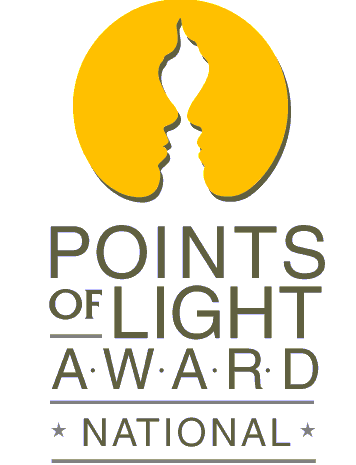 Points of Light announced today that Detroit has been named host city for the 2016 Points of Light Conference on Volunteering and Service, which will be held at the Cobo Center June 27-29, 2016. Points of Light is currently calling for proposals for thought-leading and innovative workshops as part of the annual Conference.
The Points of Light Conference on Volunteering and Service is the largest service-related convening of nonprofit, government, business and civic leaders in the world. Each year, thousands of people convene to learn, share, get inspired and work together to strengthen volunteering around the world. Over the course of three days, attendees will learn from some of today's most recognized innovators, influencers and changemakers.
The 2016 Conference will focus on using service to build strong, vibrant communities and examine how citizen engagement is leading to social innovation and unleashing the power to make a difference in the world.
"We are thrilled to bring the 2016 Conference on Volunteering and Service to Detroit, a city where social innovation, cross-sector collaboration and citizen engagement are driving an unprecedented urban renaissance," said Tracy Hoover, CEO of Points of Light. "Detroit is an ideal convening point and a rich civic learning lab with impactful models and ideas that will benefit 4,000 nonprofit, corporate and government changemakers from around the world."
Michigan Gov. Rick Snyder welcomes the conference to Detroit and sets the stage for the importance of volunteers in the next chapter of Michigan's comeback city. Click to view the full message from Gov. Snyder.
Call for Proposals
Points of Light is currently accepting proposals for 2016 Conference workshops. Workshops must be 90 minutes and offer attendees proven and realistic solutions via interactive content, preferably with a focus on innovative and replicable strategies for engaging volunteers. Additionally, highlighting best practices and innovative programs is encouraged. Full requirements can be found on the Conference website at www.volunteeringandservice.org/get-involved/call-for-presenters.cfm.
Proposals can support Conference Tracks, including Capacity Building, Education, Disaster Services, Government, Global, Next Generation Leaders, National Service, Social Entrepreneurship and Innovation, Sustainable Community Development or Volunteer Engagement. Proposals are due by Friday, Jan. 15, 2016, by 11:59 p.m. EST and can be submitted online.