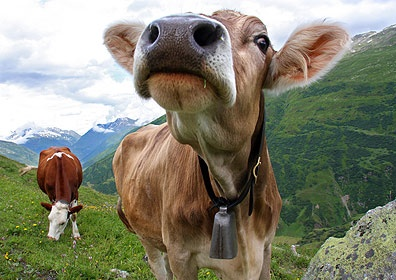 ROYAL OAK, Mich. (AP) — The Detroit suburb of Royal Oak wants to hear a lot more cowbell.
The Daily Tribune reports (http://bit.ly/1HRTkuH ) the "more cowbell" line from a 2000 "Saturday Night Live" TV sketch is part of the inspiration for an effort to break the Guinness World Recordsmark for the most people to ring a cowbell at once.
The attempt is Aug. 1 during the Cowbell Classic 10K and 5K run.
Matt Flynn, race director for Ultimate Fun Runs, says they're ordering 3,000 cowbells to be rung for five consecutive minutes. He says: "It's probably more difficult that you think because that's a long time to listen to cowbells."
The event benefits the Royal Oak Historical Society. That's appropriate, since the area was home to a 19th century cowbell-making business.
___
Online: