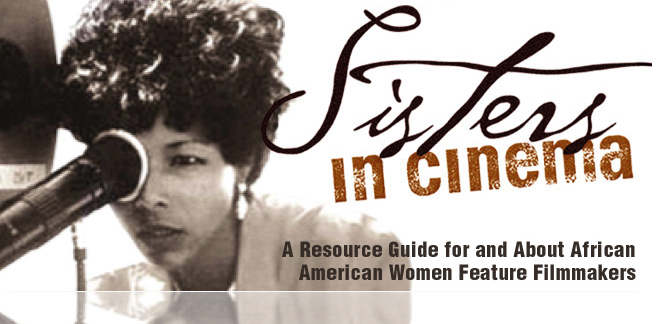 Sisters in Cinema (2003) is a 62-min documentary by Yvonne Welbon ("Living With Pride: Ruth Ellis @ 100") that traces the careers of inspiring African American women filmmakers from the early part of the 20th century to today. As the first documentary of its kind, Sisters in Cinema creates a strong visual history of the contributions of African American women to the film industry. "When I started film school in 1991 I only knew the name of one African American woman director — Julie Dash" said, documentary filmmaker, Yvonne Welbon. "I didn't know what she looked like. I'd never seen any of her films and I had no idea why or how she became a filmmaker. I learned that I was not alone. I heard over and over again, 'I didn't know there were any black women filmmakers.' So, I set out to find my sisters in cinema."
Following the screening will be a discussion and talkback with local filmmakers led by Njai Kai. For more information on the film please visit http://www.sistersincinema.com.
Free and open to the public.
Charles H. Wright Museum of African American History
315 East Warren Avenue
Detroit, Michigan 48201
The Wright Museum™ | TheWright.org