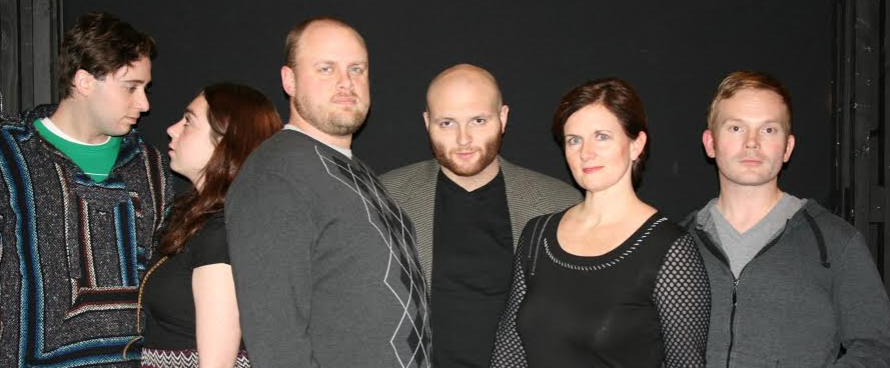 Music by Tom Kitt. Book and Lyrics by Brian Yorkey
"A brave, breathtaking new musical" –The New York Times Bloomfield Hills, Michigan ­ Winner of the Pulitzer Prize and numerous Tony Awards, (including best original score) this contemporary rock musical explores how one suburban household copes with crisis and mental illness.
Life behind the white picket fence is far from normal as this emotional powerhouse addresses grief, suicide, drug abuse, ethics in modern psychiatry, and shows just how far two parents will go to keep their family intact. The story focuses around a loving wife and mother, Diana Goodman (played by Laurie Dooley of Troy), as she fights an uphill battle of grief by arming herself with a regimen of prescription pills. Her husband Dan (played by Ron Williams Jr. of Redford) does his best to maintain a sense of normalcy in their lives, as he desperately strives for a "perfect loving family". Their daughter, Natalie (played by Miriam Goldstein of Southfield) is constantly being compared to her perfect brother Gabe (played by Jake Zinke of Franklin), while she faces growing pains and fears that she's becoming more and more like her mother. With the addition of Natalie's "stoner" boyfriend, Henry (played by Kevin Kaminski of Detroit) and Diana's two therapists (both played by Gannon Styles of Novi), the story becomes increasingly more complicated and includes some surprising twists.
The directing team consists of the show's director, Jeff Davison of Bingham Farms; musical director, Matt Horn of Ferndale; assistant directors, Kathy Brooks of Royal Oak and Stephanie Peltier of Royal Oak. Billy McLean of Rochester Hills is the show's apprentice director and Mairo Towle of Bingham Farms is the producer. Obie Burch of Royal Oak is the lighting and set designer, Linda Watson of West Bloomfield is designing costumes and Paul Dorset of Birmingham and Debbie Dworkin of Berkley are handling
FACTS & CALENDAR INFORMATION St Dunstan's Theatre Guild of Cranbrook in Bloomfield Hills, MI presents Next to Normal Books and lyrics by Brian Yorkey, Music by Tom Kitt Directed by Jeff Davison and musically directed by Matt Horn Featuring Laurie Dooley, Ron Williams Jr., Miriam Goldstein, Jake Zinke, Kevin Kaminski,
WHEN: January 16­31, 2015 Opening Night: Friday, January 16, 2015 Performance Days January 16, 17, 23, 24, 25*, 29, 30, 31, 2015 at 8:00 pm *January 25, 2015 at 2:00 pm WHERE: St, Dunstan's Theatre Guild of Cranbrook, 400 Lone Pine Road, Bloomfield
ABOUT: A contemporary rock musical exploring how one suburban household copes with crisis, grief and mental illness.
TICKETS: $20 (discounts available for Seniors and Students) and can be purchased by calling 248­737­3587 or by going to www.stdunstanstheatre.com
PRESS CONTACT: Jeff Davison (e­mail: n2nstdunstans@gmail.com or phone: 248­302­ St. Dunstan's Theatre Guild of Cranbrook is an independent, non­profit 501(c)(3) organization committed to the ideal of excellence in local theatre, and offers theatrical productions open to the public between October and June each year. Note: Contains mature themes and language, and adult situations. Open seating. Approximately 2 hours, 15 minutes long including intermission. was nominated for 11 and won three 2009 Tony Awards. It also garnered the elusive Pulitzer Prize for Drama in 2010.