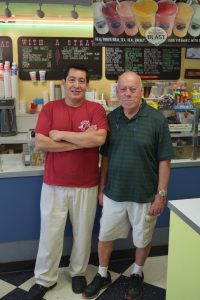 I scream, you scream, we all scream for ice cream at Stroh's Ice Cream Parlour.
For 51 years and counting, part owners Paul Scott and Tino Orozco have continued to serve the community.
It all started in 1964, when Scott and his brother-in-law turned a fun idea to open their very own ice cream parlour  into a tasty reality.
One scoop at a time, Scott and his brother-in-law worked hard and turned their dream into one of the most famous ice cream parlours in south-eastern Michigan.
Eventually Scott became a business partner and then was able to buy out his brother-in-law.
As time went on, Orozco joined the club and became new Scott's business partner and helped turn the parlour into the Birmingham, Bloomfield Hills tradition it is today.
"He [Tino] has been working here for a long time," Scott said. "He was such a good employee, I decided to make him a partner with me. So, he's a 40 percent partner and I'm the 60 percent partner. He has sweat equity."
Inside, Stroh's Ice Cream Parlour looks strait out of the 50's and 60's; complete with neon signs, brightly colored walls and funky booths and tables.  To top it all off, classic hits play all day long as customers enjoy their ice cream.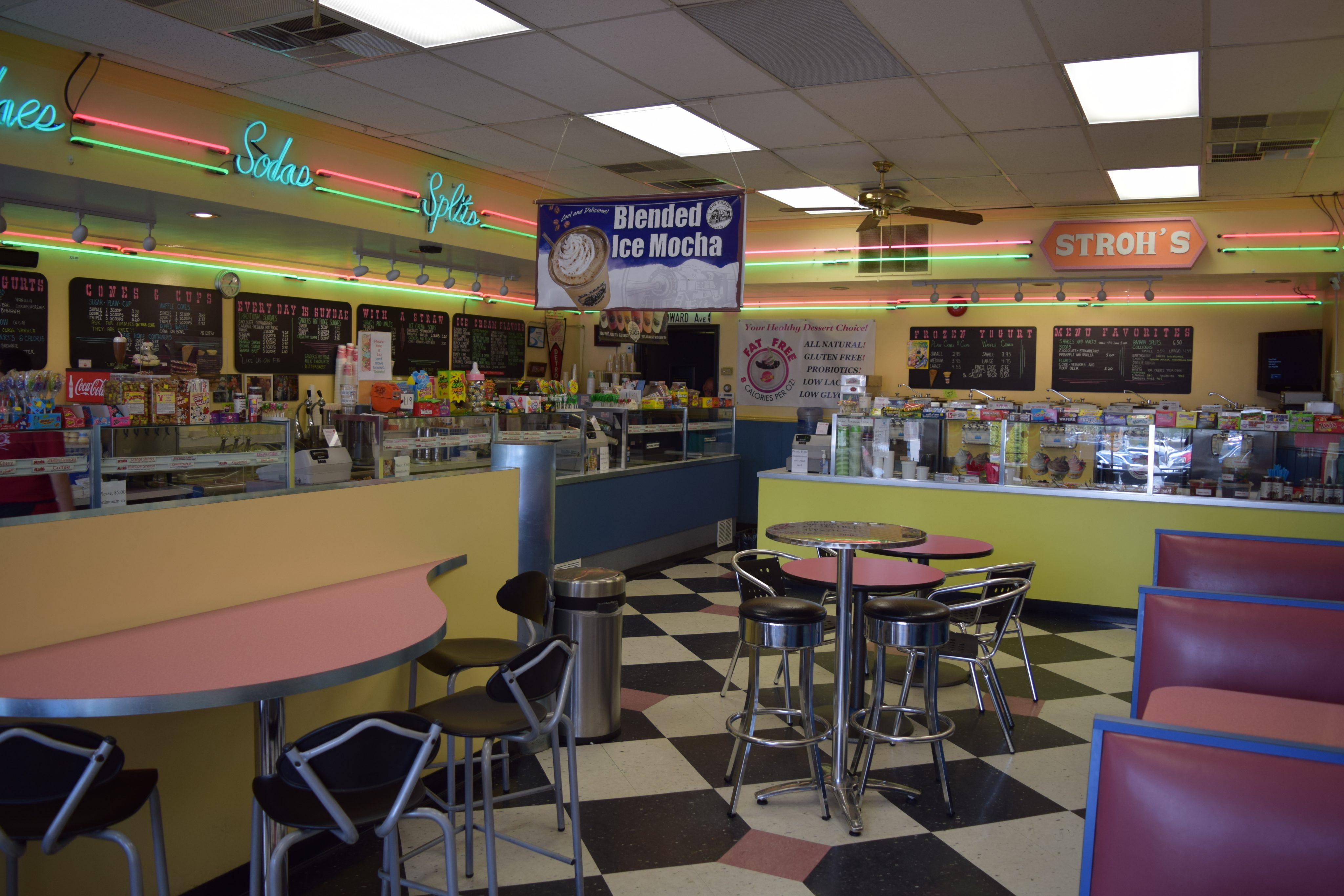 Every time customers walk through the door, they're treated like family. Scott said that's what keeps them coming back.
"I think people people like us because they're recognized when they come in," he said. "They're not just another face. A lot of the people we know by name. And we're always happy to see them."
Over the past 51 years, Scott said he's come to appreciate seeing customers return with their families.
"My favorite part of working here? Seeing kids that have grown up that are now parents and grandparents," Scott said. "What makes my job worthwhile is knowing that every year I'm taking a long vacation."
Word of Stroh's Ice Cream Parlour has attracted attention from celebrities. No one can resist ice cream, not even Tim Allen, Aretha Franklin,  Hugh Jackman, Faye Dunaway,  Tom Arnold or Darren McCarty.
Starting with only ice cream, their menu has broadened to include yogurt, cakes, pies, pop corn and soft and frozen drinks.
Recently, Stroh's has added a new flavor to their menu, "Michigan Pothole." The concoction is made with chocolate ice cream with chocolate chunks and fudge ripled through the chocolate ice cream.
With so many choices to choose from, it's hard to pick a favorite flavor. Scott said his favorite flavor is chocolate peanut butter," Scott said.
Who knows what Stroh's Ice Cream Parlour has in store in the future. Scott said only God knows.