This post is part of our Millennial Impact spring series "Getting Fresh." These blogs highlight our young, innovative contributors who have new ideas to solve old challenges. Check out more here.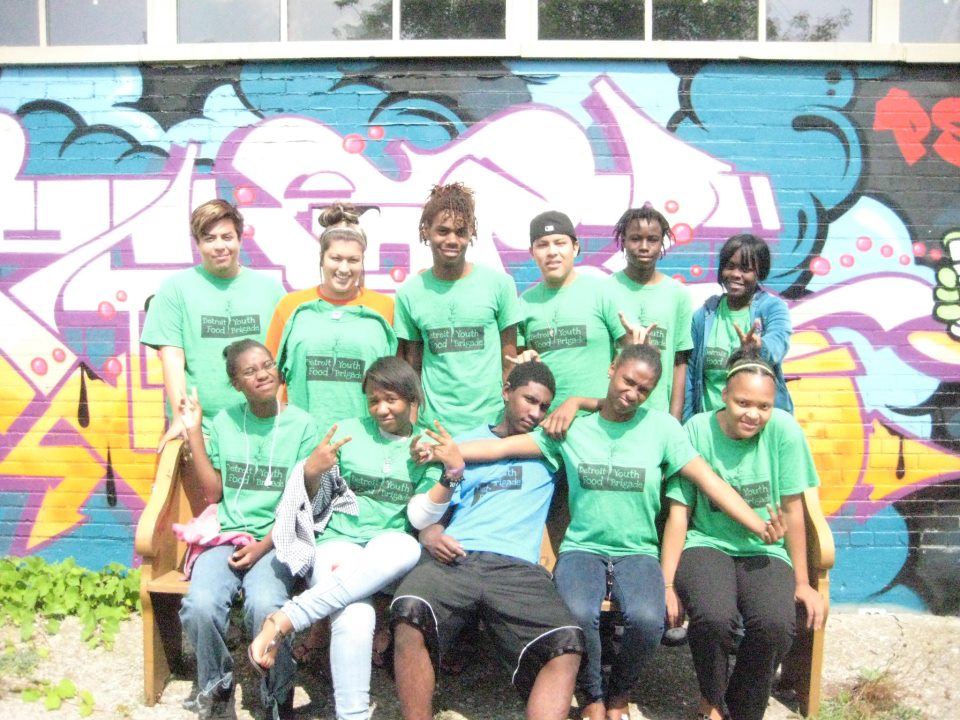 Detroit is a loaded word. Some people think of decrepit
"Ruin Porn."
Some think of Hipsters in a blossoming Wild West for start-ups. I think of the 300 students that called me teacher (or
maestra
) in the heart of Southwest Detroit. And I think about how their challenge wasn't about an Achievement Gap (they had the will and hope to achieve… and they did), it was an Opportunity Gap. Educators call it the "lack of opportunity for equal education for all students." I see it as just plain lack of opportunities.
The Detroit Food Academy was formed by Jen Rusciano, a food systems educator, Noam Kimelman, who runs Fresh Corner Café, and me, a teacher. At the heart of our organization are three complimentary ideologies: to promote food justice, to expand social entrepreneurship, and to teach using experiential education. We believe in creating engaging, inspiring, and empowering opportunities for young Detroiters, ages 14-21, to better themselves and their communities. Our peer-led curriculum and real-world entrepreneurship training address the immediate need for employment, constructive activity, and community engagement as well as the long-term need for solution-based thinking, leadership, teamwork, career development, healthy habits, self-confidences, and self-determination.
Our participants are given the opportunity and support to design and build their own food business. Since our inception in 2011 – formerly known as the Detroit Youth Food Brigade, our participants have engaged in food systems education, entrepreneurial internships, and real-world application, selling products at farmers markets across the city. Participants go through a 3-day-per-week, 120-hour certificate program powered by three threads: Kitchen, Conversation, and Community. Participants graduate with a polished triple bottom line food product (one that is environmentally, socially, and financially healthy), a certificate in food entrepreneurship, a network of potential employers, and guaranteed acceptance to our Small Batch Entrepreneurship Camp. The summer is always the most fun. Small Batch Entrepreneurship Camp is a summer program that employs certificate-carrying Food Academy graduates to build triple bottom line distribution channels around their made-from-scratch products. Examples include setting up a stand in their neighborhood, selling their product at local markets, establishing accounts in nearby corner stores and restaurants, or pursuing larger wholesale accounts with grocery stores and supermarkets.
Former Food Academy participants formed a Chips&Dips Collective where they made seasonal root vegetable chips to pair with their personalized line of dips: Super Spinach Dip, Grand Sage Dip, and Presto Pesto. They debuted their product at the Redford Library Holiday Bazaar and the Eastern Market's Saturday market. They sold out within hours both times!
We have seen our students transform into high-energy, creative, and passionate individuals in the short amount of time we worked with them. At the end of every round, we ask students to give us feedback on our program as we continuously seek to improve their experience. Here is what they had to say:
"If you have a chance to take this class in the future, take advantage. It's like a family. This class helped me make healthier choices, I stopped going to McDonald's, started cooking at home, and I've lost like 5 pounds." – Haider, 2012
"I was thinking I could own my own restaurant… and maybe one day it can happen, now I've got some skills." – Sherrion, 2012
And Desmond, a returning member, said, "Kids can actually make a difference in our communities… be leaders instead of being out in the streets. I'm going back to school to get my high school diploma and go to college to become a teacher and it's all thanks for Ms. B and the Food Brigade and the Boggs Education Center to help me find out what I want to do in my life."
We are not the only organization that works relentlessly to provide opportunities for the next generation of Detroiters. There is a large network of good people starting schools, running churches, growing food, and managing small food businesses in this city that constantly donate their time and their hands to support the work of the Detroit Food Academy and the work of our participants. We believe Detroit is fertile ground for opportunities, not only for transplants and start-ups, but for everyone who calls Detroit home.
If you are interested in supporting or volunteering with the Detroit Food Academy, please do not hesitate to email us at team@detroitfoodacademy.com or visit our website.