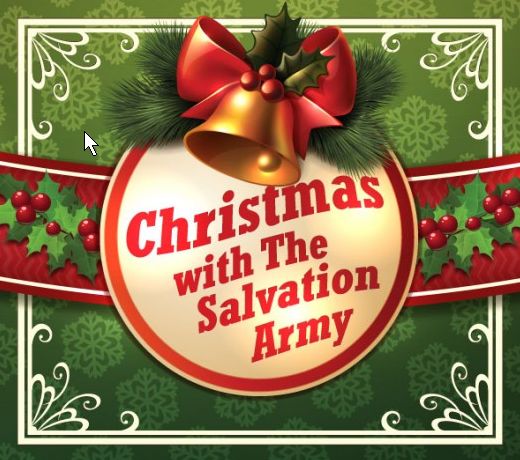 Applications accepted

Nov. 16- Dec. 16

from metro Detroit families and senior citizens
The Salvation Army of Metro Detroit is accepting applications for Christmas assistance from residents of Wayne, Oakland and Macomb Counties. Applications will be accepted at all metro Detroit Salvation Army Corps Community Centers beginning Monday, Nov. 16.
Adult applicants must provide a driver's license or state ID, social security number, proof of income and proof that they live in a zip code served by the corps at which they are applying (a recent utility bill or similar document can be used to prove residence). Applicants must also prove the name and date of birth for each child in the family (original birth certificates are not required.)
Applications must be filed by appointment at a corps community center according to the zip code listed on the applicant's driver's license or state ID. To verify which center serves your zip code and to schedule an application appointment, contact the nearest corps community office:
For help finding the center nearest you, visit www.salmich.org or call (248) 443-5500.
Christmas assistance for families up to six will include a box of non-perishable food to prepare a holiday meal and a grocery store gift card to purchase fresh foods. Larger families will receive more. Families with children up to age 14 may also apply to receive toys from The Salvation Army Corps Community Centers' toy shops. Senior citizens will receive grocery store gift cards.
To make a tax-deductible contribution to The Salvation Army Red Kettle Campaign:
o   Visit www.salmich.org
o   Text "SALMICH" to 41444
o   Call 877-SAL-MICH
o   Send a check or money order, made payable to The Salvation Army, to:  16130 Northland Dr., Southfield, MI 48075 
About The Salvation Army
The Salvation Army is a faith-based, non-profit organization that gives hope to people in need without discrimination. The Salvation Army of Metro Detroit allocates $.85 of every dollar it raises to delivering vital social services and programs through more than 100 locations across southeast Michigan. Last year, The Salvation Army of Metro Detroit helped provide 3,024,046 meals and 736,695 nights of shelter to neighbors in need. As the single largest provider of social services in Michigan, outside of state government, The Salvation Army also gives hope through emergency, legal aid, counseling, character-building and recreational assistance. Join The Salvation Army of Metro Detroit in giving hope this holiday season by donating at www.salmich.org or 877-SAL-MICH.