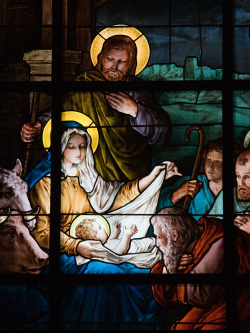 (Compiled by attorneys for The Rutherford Institute)
Unfortunately, Christmas has become a time of controversy over what can or cannot be done in terms of celebrating the holiday. In order to clear up much of the misunderstanding, the following twelve rules are offered:
So long as teachers are generally permitted to wear clothing or jewelry or have personal items expressing their views about the holidays, Christian teachers may not be prohibited from similarly expressing their views by wearing Christmas-related clothing or jewelry or carrying Christmas-related personal items.[ii]
Public schools may include Christmas music, including those with religious themes, in their choral programs if the songs are included for a secular purpose such as their musical quality or cultural value or if the songs are part of an overall performance including other holiday songs relating to Chanukah, Kwanzaa, or other similar holidays.[v]
Government entities may erect and maintain celebrations of the Christmas holiday, such as Christmas trees and Christmas light displays, and may include crèches in their displays at least so long as the purpose for including the crèche is not to promote its religious content and it is placed in context with other symbols of the Holiday season as part of an effort to celebrate the public Christmas holiday through its traditional symbols.[ix]
For more information, email The Rutherford Institute at staff@rutherford.org.
To request assistance, complete our online form or contact our Legal Department at (434) 978-3888.
---
Endnotes: