Public welcome for seventh annual event,

Oct. 8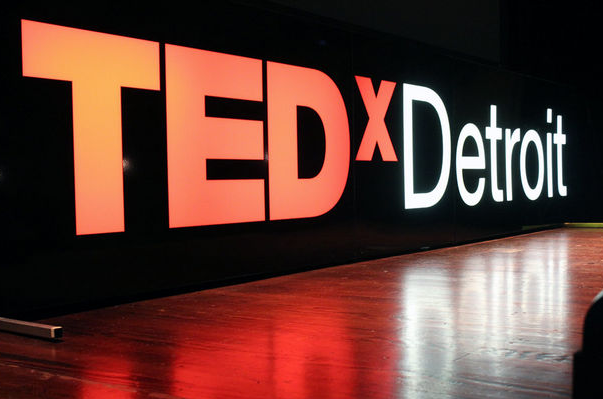 Calling all creators, designers, thinkers and doers! Join the excitement as TEDxDetroit returns for its seventh annual celebration of innovation in the Motor City. Tickets are now on sale to the public for this year's daylong event on Thursday, Oct. 8, set to take over the historic Fox Theatre. 
More than 2,000 attendees are expected – the largest audience to date in Detroit.
"TED stands for technology, entertainment and design – three fields that inspire and drive innovation across all sectors of the economy," said Charlie Wollborg, TEDxDetroit curator.  "TEDx brings seasoned pros and startup business leaders together to challenge the status quo and inspire each other. We're looking forward to another rousing lineup for our talks this year."
In 2009, TEDx launched in major cities across the country, Detroit becoming one of the first, to shine a light on the entrepreneurs, innovations and artists creating in the region. Bringing together "charged particles" to create new connections and collaborations, TEDx asks its speakers "if you had eight minutes to share an idea with the world, what would you share?"
Attendees can expect to experience a mix of a business expo, art festival, tech conference and revival – in one.
Admission to the 2015 TEDxDetroit conference is open to the public. Advance tickets for the event are available online for $85.
For more information and for the most up-to-date TEDxDetroit speaker lineup, visit www.tedxdetroit.com.
About TEDxDetroit
In the spirit of ideas worth spreading, TEDx is a program of local, self-organized events that bring people together to share a TED-like experience. Our event is called TEDxDetroit, where x = independently organized TED event. At TEDxDetroit, TEDTalks video and live speakers will combine to spark deep discussion and connection in a small group. The TED Conference provides general guidance for the TEDx program, but individual TEDx events, including ours, are self-organized. Follow TEDxDetroit on Twitter at twitter.com/TEDxDetroit for more details.
About TED
TED is a nonprofit organization devoted to ideas worth spreading, usually in the form of short, powerful talks (18 minutes or fewer) delivered by today's leading thinkers and doers. Many of these talks are given at TED's annual conference in Vancouver, British Columbia, and made available, free, on TED.com. TED speakers have included Bill Gates, Jane Goodall, Elizabeth Gilbert, Sir Richard Branson, Nandan Nilekani, Philippe Starck, Ngozi Okonjo-Iweala, Sal Khan and Daniel Kahneman.
TED's open and free initiatives for spreading ideas include TED.com, where new TED Talk videos are posted daily; the Open Translation Project, which provides subtitles and interactive transcripts as well as translations from thousands of volunteers worldwide; the educational initiative TED-Ed; the annual million-dollar TED Prize, which funds exceptional individuals with a "wish," or idea, to create change in the world; TEDx, which provides licenses to thousands of individuals and groups who host local, self-organized TED-style events around the world; and the TED Fellows program, which selects innovators from around the globe to amplify the impact of their remarkable projects and activities.
Follow TED on Twitter at http://twitter.com/TEDTalks, on Facebook at http://www.facebook.com/TED or Instagram at https://instagram.com/ted.