Annual World Famous Car Cruise on Woodward Ave just north of Detroit, MI.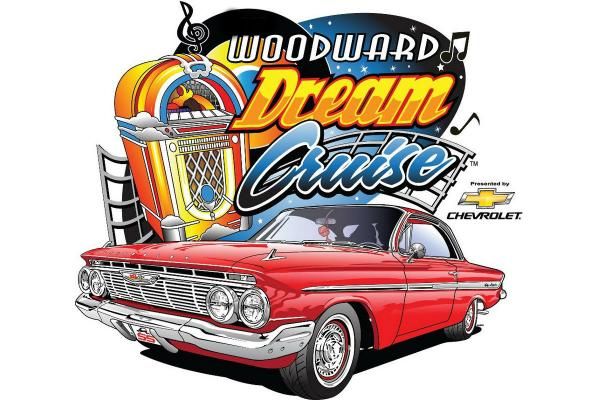 The Woodward Dream Cruise – WDC – is the World's Most Popular Car Cruise and largest one-day automotive event. It is held annually the 3rd Saturday of August on Woodward Avenue just north of Detroit in Michigan, USA.
Official Date: August 15, 2015. Saturday, 9 am to 9 pm. rain or shine.
In Reality: It's a week long event, starting on Monday.
WDC Official Websites
www.woodwarddreamcruise.com  +  WDC Facebook  +  WDC Twitter
For lots of Woodward Dream Cruise videos, new and older,
click ? WDC on YouTube
For Woodward Dream Cruise Events, scroll down or click ? WDC Events
About one million people attend this event each year. It's all about cars, cruisin, showing off, partying, hanging out, entertainment, people watching and being seen, and more cars.
See an amazing amount of classic cars, custom cars, street rods, collector and specialty vehicles, and car shows up the wazoo! Plus there are bands and djs, music entertainment up and down the route, some perform outside, the others at venues on the inside.
Woodward Dream Cruise 2014 was fantastic! Well over one million people attended, the weather was perfect, the cars and specialty vehicles were amazing.
The Cruise starts one mile north of Detroit in Ferndale, MI and goes up to Pontiac, MI, and back. About 10 miles each way, it has several high profilecruise areas, the three most popular are at 13 Mile & Woodward, 9 Mile & Woodward, and top of the loop in Pontiac.