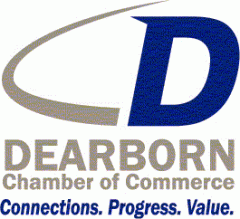 February 2, 2012
In support of the American Heart Associations' Go Red For Women Campaign, the Dearborn Chamber of Commerce and DMC Harper-Hutzel Hospital will host Love Yourself, Love Your Style—a fashion and wellness event, on Thursday, February 2, 2012 at the Dearborn Inn, A Marriott Hotel.
Learn how to improve your heart health.  Dr. Joel Kahn, Cardiologist and System Director, Health & Wellness for DMC, gives specifics on how to boost your immune system, burn calories, improve your heart health, reduce pain and a host of other hot topics related to your libido and health.
"We felt it was important to create the opportunity to educate women about health issues that impact us the most," said Chamber President Jennifer Giering.  "With women's busy schedules, we wanted to offer a one-stop forum for healthy living, important networking opportunities and fashion."  A reception featuring heart-healthy appetizers will be a part of this brand new event.
Other local businesses included are Sophia's Giftique, a boutique that features funky bags, one-of-a-kind jewelry and custom-made cards/invitations. Hair Designs North will offer hair care tips and CID Design will provide custom-made jewelry.
Dr. Kahn will begin his remarks at 6 pm.  After the cocktail reception at 7 pm, the fashion show will commence, with moderator Barb Biess, Carlisle and Per Se stylist. Cost is $25 per person and includes a complimentary glass of wine, appetizers with cash bar. Register online at www.dearbornchamber.org.
Other sponsors include Health Alliance Plan, LaFontaine Automotive Group and StyleLine Magazine, Metro Detroit's #1 guide to fashion, beauty and home.
The Dearborn Chamber of Commerce provides 500+ members with the opportunities and resources to engage and network with other businesses, enhancing financial growth, professional development, and the ability to contribute to a thriving community environment.