As a toddler, Jeff Stawasz used to gaze up at Detroit's cathedrals in awe of their sheer size and stunning architecture on the way to mass.
Those days are long gone. Now on his way to mass, Stawasz sees abandoned, rundown churches, making him sick to his stomach.
"I feel sad and have a heavy heart because it speaks of the church in general," Stawasz said. "Baptists churches, Jewish temples and Islamic mosques all say their congregates are getting lower and lower. I want to cry!"
Sick and tired of seeing churches he loved when he was younger crumble, Stawasz spoke with his pastor to discuss a plan he read about in an article that might save Detroit's churches.
Originated in Buffalo, N.Y., the plan is known as a mass mob. Like a flash mob, a mass mob is a large group of people who attend mass together. Word of mass mobs spread quickly from New York to Pittsburgh to Cleveland. All across the country, mass mobbers are doing their part to save their neighborhood churches.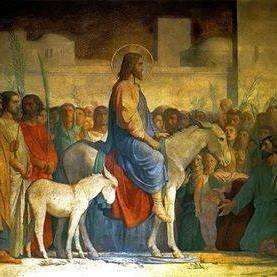 Moved by the crusade in Buffalo, Stawasz organized a mass mob of his own on Facebook. In no time at all, 400 people joined his cause. To attract even more people, the crusader teamed up with leaders of new mass mobs in the area and formed the Detroit Mass Mob. Before Stawasz knew it, mass mobbers were filling churches to maximum capacity.
"Not in my furthest fantasy did I think we would have anything as near as this," Stawasz said. "It's gotten to the point where would become a victim of our own success. It's made national times; it's been picked up Texas, New York and Pittsburgh. Some people come for curiosity and others come for spiritual reasons."
Thanks to the power of social media, more and more people join the crusade every day. In just seven months, the DMM Facebook page attracted 3,000 crusaders and counting.  Everyone can join by clicking a mouse.
"It's not just for Catholics, it's for everyone," Stawasz said. "What we're out for is to show that the church is not dead. Denominations are irrelevant."
Beginning on April 6, the DMM attended six masses to date. On Aug. 6, the crusade went to mass at the fabulous St. Albertus. More than 2,000 mass mobbers from far and wide attended mass that day to be a part of something bigger than themselves.
"We've had people come from Toledo and northern Michigan, Stawasz said. "People are very social and want to be a part of it so they can talk about it. Others are taking pleasure in the spirituality and admiring the beautiful architecture."
No matter how many times people have attended mass, Stawasz said going with a thousand mass mobbers is an unforgettable experience.
"It's almost like a concert, you're drawn to this because it's a spectacle," he said. "The choir sings a little louder. The priest is more energetic. The people are more emotional."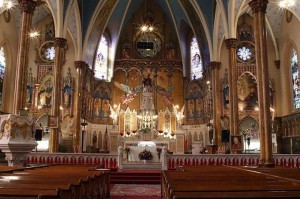 Filling pews on Sunday isn't normally that easy for churches like St. Albertus. To do their part, the DMM has raised over $75,000 in donations. For some churches, donations aren't enough to keep their doors open for mass. Throughout the past 30 years the Arch Diocese of Detroit closed approximately 60 churches.
Back in 1990, St. Albertus was forced to shut its doors. Saddened to see their beloved church close, the Polish American Historic Site Association purchased the church one year later and preserved it ever since.
With their donations from the DMM mass, St. Albertus plans on restoring the church.
"We're going to use it this fall to repair our windows because they're about to fall in," Sarah Hayabll, Vice President of the PAHSA, said.
In appreciation of the DMM, St. Florian's Pastor, Rev. Miroslaw Frankowski, said he supports everything they've done for Detroit.
"It's a great idea to help out churches in Detroit and show the beauty of Detroit," he said.