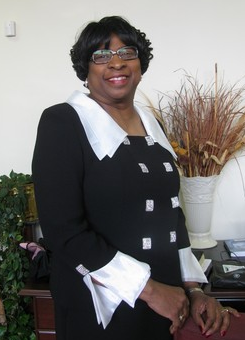 Reflecting upon her church's 100 years in Detroit, the Rev. DeeDee M. Coleman of the Russell Street Missionary Baptist Church turned to an old adage.
"It's always good to know where you come from so you know where you are going," Coleman told her congregation Sunday evening as they celebrated the church's anniversary in an uplifting and spiritual candlelight service.
"As we think about the last 100 years dedicating our lives to the Lord, we have 100 years to go," Coleman preached to members as the choir, dressed all in white — men in suits and women in lace dresses and hats — led the congregation in a high-energy service fueled by chants of praise and the booming sound of a church organ.
Founded to serve African-Americans in 1916, the church began in a deacon's home in the north end of Detroit and moved to a storefront on Alger before it landed in 1954 at its location on Russell Street south of Holbrook.
Its oldest members are 101 and 102, and new children are born every year into the church family, which has about 600 members.
In 1999, the church made its own history by hiring Coleman to be its first female pastor.
"The question is always where does the church fit in? What is the church doing?" Coleman said during a break in Sunday's service.
"The church is still the light that generates the movement of everything that African-American do in this country. We have been on this corner lifting up what the Lord has done for 100 years. That says something all by itself. It says God is still on the throne."
Coleman said the church has been a cornerstone in the north end community for a century with its preaching, teaching, Vacation Bible School, choirs singing, shouting, testifying, offerings and missionary work.