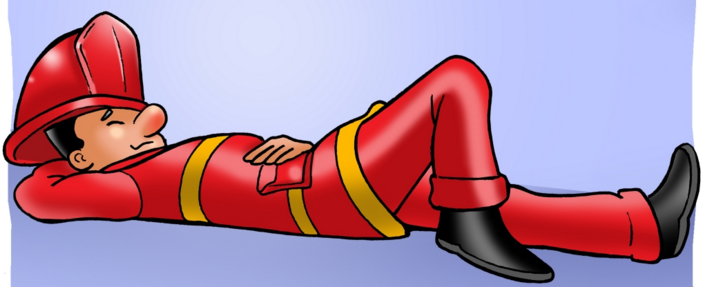 Firefighters spend a lot of time at the firehouse. They work 24-hour shifts so they eat there, sleep there, and try to relax between calls. The problem is many firehouses in metro Detroit lack things such as good beds, sofas and chairs.
Fire stations in Detroit and Taylor received donations Thursday that will help firefighters rest between emergency runs.Gardner-White Furniture donated 14 queen and twin beds that were delivered to Taylor Fire Station 1.The new beds will be distributed among the cityâ??s three fire stations to replace bedding that, in some cases, has been used for more than 20 years. Also Thursday, Gardner-White donated 14 recliners to three Detroit firehouses.
"As a family business, we have tremendous appreciation for the great work and services our local fire departments provide to families in our communities," said Gardner-White president Rachel Tronstein, who visited the Taylor firefighters with her beagle-mix dog, Trone.
"We are proud to support our firefighters by providing them with comfortable beds and recliner chairs to make the firehouses a welcoming home away from home and ensure they are well-rested to tackle whatever challenges their shifts may bring," she said.