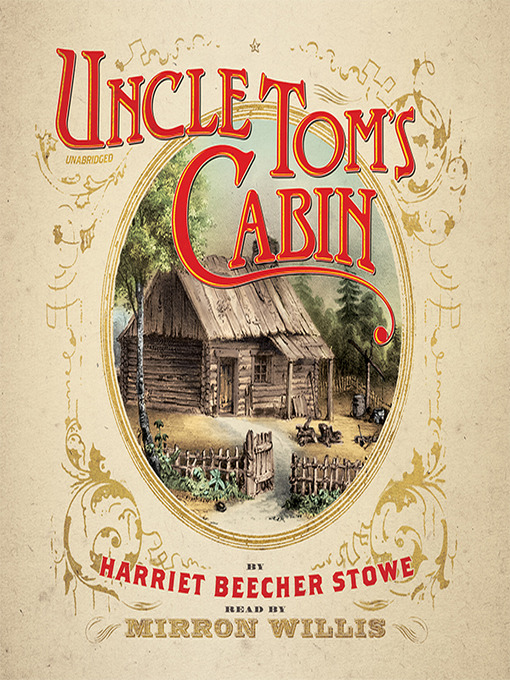 The Friends of the Grosse Pointe Public Library present the final program in their 2012 Classics Books Lecture Series. University of Michigan Professor George Bornstein will discuss Uncle Tom's Cabin by Harriet Beecher Stowe on Thursday, May 24th at 7:30 PM in the auditorium of Grosse Pointe South High School, 11 Grosse Pointe Boulevard at Fisher Road in Grosse Pointe Farms. General admission is $10 at the door.
---
Admission is free for Friends members, students and teachers with identification. (There are no presales.) For further information, call 313.343.2074 extension 6 or see the website at www.gpfriends.org.
About the Talk:
Described by Abraham Lincoln as the book that started the Civil War, "Uncle Tom's Cabin" by Harriet Beecher Stowe was the best-selling novel in America during the 19th century, and the second-best selling book of any kind (after the Bible). Despite some later distortions of Tom himself, in its own time the book was a fiery call against slavery and still has important lessons for our time.
About the Speaker:
George Bornstein has written six critical books on nineteenth and twentieth century literature, including 'Material Modernism: The Politics of the Page' (Cambridge University Press, 2001) and most recently 'The Colors of Zion: Blacks, Jews, and Irish 1845-1945.' A long-time student of British, Irish, and American modernism, he has produced several major editions of modernist works, including the two volumes on Yeats's early poetry for the Cornell Yeats Series and the recently-published 'Early Essays of W. B. Yeats' (Scribner). He has also organized and edited several collections of essays, including 'Representing Modernist Texts: Editing as Interpretation' and 'The Iconic Page in Manuscript, Print, and Digital Culture.' He holds degrees from Harvard (B. A.) and Princeton (Ph. D.) and has received fellowships from American Council of Learned Societies, National Endowment for the Humanities, and the Guggenheim Foundation; he has won prizes like the Rosenthal Award and the Warner Rice Prize for research in the humanities, and he serves on the boards of several scholarly journals and organizations for literary study. He is currently C. A. Patrides Professor of Literature Emeritus at the University of Michigan, Ann Arbor, and past president of the Society for Textual Scholarship.
The Classics Books Lectures offer the scholarly expertise of professors from the University of Michigan's Department of English. These stimulating talks are enjoyed by everyone from teenagers to octogenarians and beyond. The speakers, all notable scholars in their literary period, discuss the writers, how and why the works were written, historical background, comparison to other literature, and more. The audience is encouraged to ask questions and offer comments.