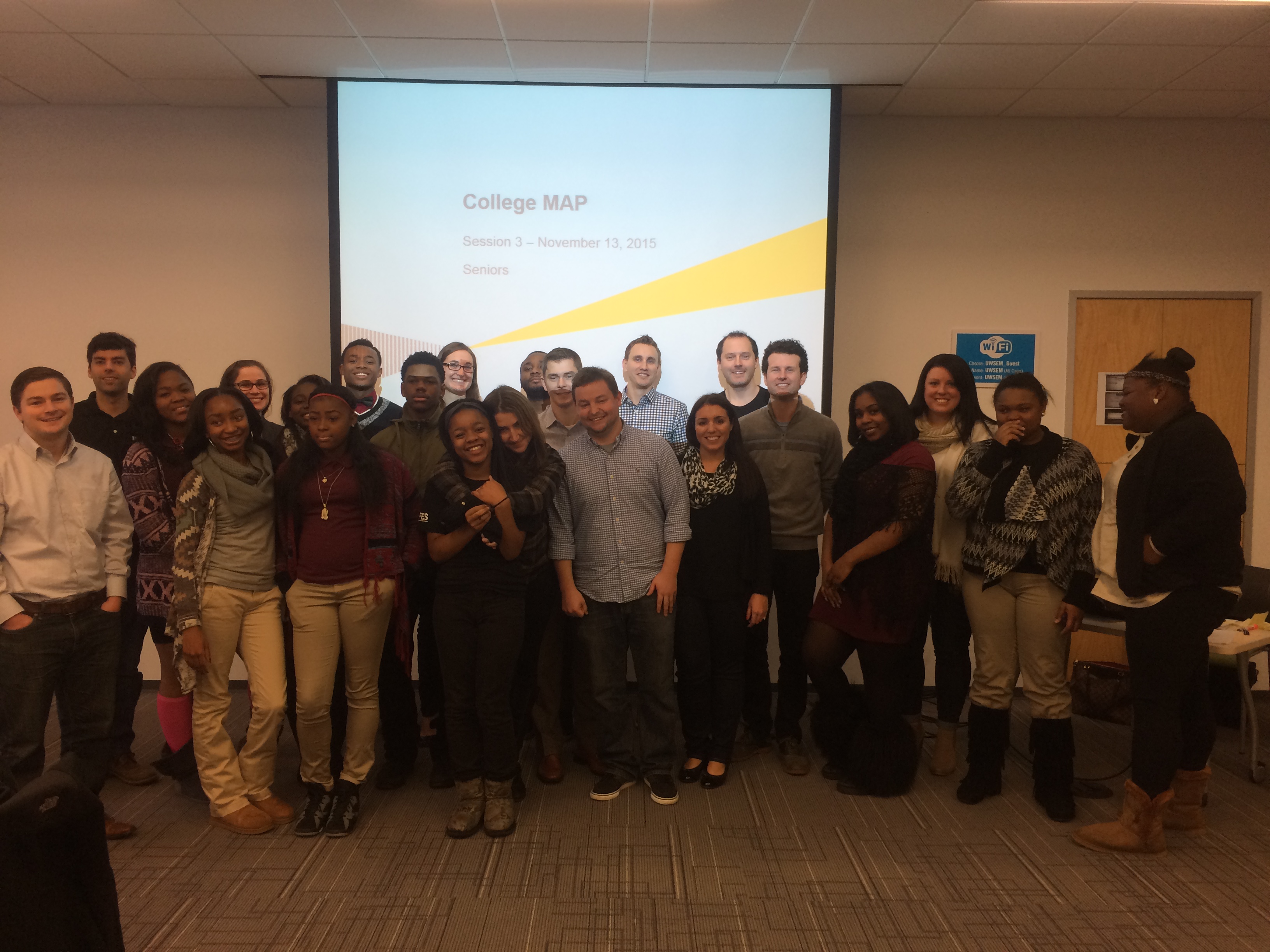 Ernst & Young LLP's College MAP program at Frank Cody High School in Detroit began this year, with EY mentors showing more excitement and commitment than ever before. Thirty-five EY employees from the Detroit office are supporting 10 juniors and 16 seniors in their journey to post-secondary education.
EY collaborates with the non-profit College for Every Student (CFES) to spread the organization's College MAP initiative. Employee volunteers involved in the College MAP program serve as mentors to support local underserved students by:
– Navigating college applications
– Helping with financial aid processes
– Providing monthly workshops
– Coordinating college visits
– Organizing tutoring tied to financial skills
Six years ago, EY Detroit began the College MAP program with students at Cody High School. Ever since, College MAP seniors have shown higher average GPA's, ACT scores and college enrollment rates than their peers.
EY Detroit's College MAP Executive Sponsor, Janice Smith has helped lead the effort at Cody High School, and sees the value the program brings to students and mentors alike.
"We love to see our employees' excitement around this program," said Smith. "Even better is the students' satisfaction when they've put in the time and hard work to reach their goals."
Ernst &Young LLP's Detroit office managing partner George Lenyo takes special pride in the local program, and is excited for the achievements still to come.
"College is a time to commit to the future," said Lenyo. "If students don't have the support they need going into college, it becomes much harder to get the most out of the experience. We appreciate employees who take time to be part of this program, and look forward to the success we see from the students they support."
Beyond mentoring, EY College MAP also provides students college scholarships. Last year, graduating College MAP seniors from Cody High School received over $20,000 combined in scholarships. This year, EY Detroit mentors and the local office hope to give, and achieve, even more.