To serve Christ and each other through the growing and giving of food to those in need in our community, while also partnering with all who wish to serve alongside us.
Grow to Give Garden Vision Statement
The Grow to Give Garden is a community garden that was launched with the assistance and leadership of Raising Rochester on the grounds of Faith Church in 2018, with the purpose of growing produce for people in need in the Rochester/Rochester Hills community and surrounding areas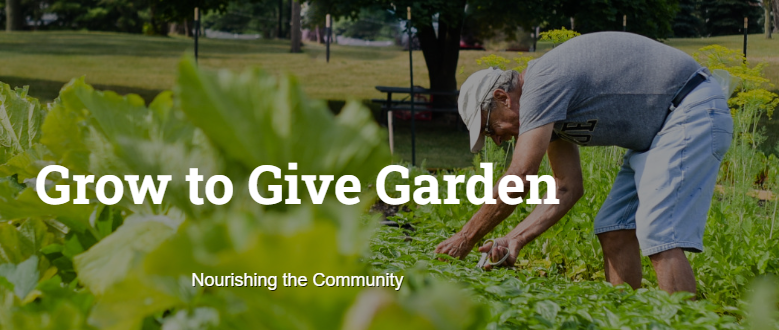 A majority of the produce grown is delivered each week to the Neighborhood House Food Pantry. A smaller portion of the produce will be available for sale at the Rochester Farmers' Market every other Saturday, with all proceeds filtered directly back into the garden for ongoing maintenance and supply costs.
While now operating as a stand-alone garden, our 'roots' are due in large part to the funding and partnership with Raising Rochester and the dedicated volunteers we've met along the way…without them, we wouldn't be where we are today!  It is truly incredible what was accomplished in our first season, and we are excited to build upon this firm foundation.
The vision of the Grow to Give Garden remains dedicated to growing produce to give to those in need in the greater Rochester Hills area, and we welcome and encourage any and all people to partner with us in fulfilling this mission! We are committed to maintaining this garden as a community partnership.
.