I've become become a big fan of the Junior Senator from Nebraska – Ben Sasse. I believe he is a great thinker and historian.  He also has been in the business of turning around companies, non-profits, and as its president, a small college.  He now is a member of the U.S. Senate, his first elected office.
In 2003, as the U. S. Senate Guest Chaplain, I prayed,  "Awaken this land and its people to our accountability before You and our responsibilities to one another. Make us aware of both the gifts and stewardship granted to us, that each person in this Nation will discover their gifts and embrace their callings for our common benefit and to Your glory. "  (Click Here for full Prayer) 
I believe Senator Ben Sasse has, in his recent non-political book, addressed these goals and petitions expressed in that prayer, for both Metro Detroit and our nation. His book is entitled, THE VANISHING AMERICAN ADULT.  Here is a review of the book from the Daily Beast – Click Here for the review .  Also, on this page is a video interview with Senator Sasse.
My recommendation?  Buy the book and read it !  –  Richard Dalton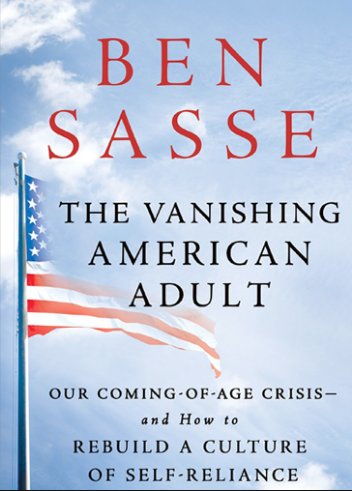 Video Interview on the Book: