In Detroit, you can still wander past houses built in the 1800s and towering buildings from the masters of 20th century design. Though the city's architecture reveals layers of history, it's also in danger. While many treasures still stand, others have fallen into decay or been demolished.
Construction on new buildings and redevelopment continues in Detroit, but architectural photographer Philip Jarmain is fascinated with the architecture of the early 20th century — both the intact opulence of places like the Detroit Institute of Arts and the Guardian Building and once-magnificent buildings now in ruins.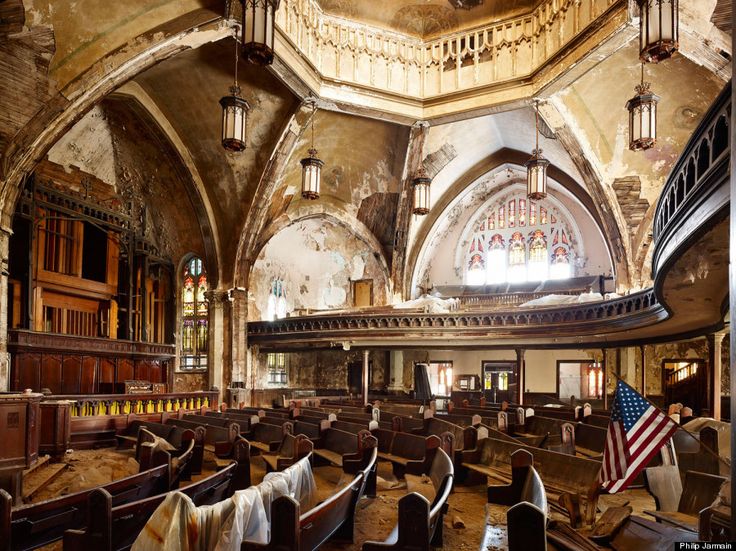 Woodward Presbyterian, architect Sidney Rose Badgley, 1908.
A Canadian whose family hails from Detroit, he's spent the last five years documenting the latter for his series, "American Beauty: The Opulent Pre-Depression Architecture of Detroit," showing at Meridian Gallery in San Francisco with a 
closing event Sunday
.
Jarmain, who has been shooting in the city since 2008 with the assistance of a local historian, said his large-format photographs can serve as an archival record for any building that's later demolished — or already has been. But as new buildings continue to rise in Detroit, he said he hopes his photography could save other buildings from the same fate of the ruins he captures.
"Hopefully, one less historic building would be leveled to make room for a gravel parking lot," he told The Huffington Post in an email.