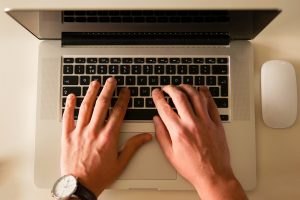 LookUpDetroit.com is a family-friendly news website that shares local stories affecting Greater Metro Detroit.  We accept content of the following categories: Arts & Culture, Service & Non-Profits, Learning & Libraries, Faith & Fellowship, Business & Government, and Sports.
You are encouraged to post the following:
Stories of individuals, groups, or organizations that have positively affected Detroit communities.

Promotion of the arts and individual artists: galleries, theater, concerts, classes, and clubs.

Lesser known news that objectively informs.

Editorials that address Detroit's community issues, that spotlight individuals, or that promote projects.

Notifications of non-business opportunities, such as charitable services, volunteering, or non-profit/league/club events.

Press releases and public event notices.
On the other hand, we are not looking for articles that are:
One-sided, dogmatic or intentionally offensive.

Inappropriate in theme or content for children.

Of the "if it bleeds, it leads" type.

Advertising or selling products.

Unrelated to Detroit culture and communities.

Political opinions or editorials.
RE-POSTING GUIDELINES
Sometimes content will exist on another website prior to posting on LookUpDetroit.com. This is an excellent way to increase a story's traffic and to expose it to a larger audience. However, it must be done legally with respect to the source's author and photographer.
In order to avoid plagiarization:
Always cite your source at the end of your article by prefacing the hyperlink with "Read the original article by

Author's Name

posted on

Date

here."

Do not directly quote more than two paragraphs from your source. Always use either quotations or block quotes.

You may paraphrase or summarize an article using your own original wording.

If you are reposting your own article, please include a hyperlink at the end of the article prefaced with "Read the original story here."

Photography must be credited. Include the photographer's name and the photograph's date of copyright.

Do not re-post a photograph without obtaining the photographer's consent.

We supply articles without photographs with copyright-free stock images.
*LookUpDetroit.com reserves the right not to publish any article that does not follow these guidelines. If an article is not well written, we will send it back to you for editing and re-submission.