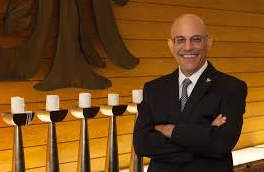 The Jewish Community Center of Metropolitan Detroit's IRP (Institute for Retired Professionals) will host Rabbi Jeffrey Falick at 11 a.m. Friday, March 28, at the JCC, 6600 W. Maple Road in West Bloomfield.
Presented as part of the 2014 IRP Spring Mini-Series, Rabbi Falick, of the Birmingham Temple, will speak on "The Limits of Pluralism: Is There One Jewish People?"
This event is open to the public and is free for IRP members, $5 for non-IRP members. Reservations are not required.
The program begins with refreshments at 10:45 a.m. and will continue until 12:30 p.m.
For information about this event or the final event in the series, contact the IRP office at (248) 967-4030 ext. 2018.