Pewabic will Introduce the Exhibit at its 107th Birthday Celebration March 13
DETROIT, (March 4, 2010) – In conjunction with National Women's National History Month, Pewabic Pottery is honoring the achievements of artist and Pewabic founder Mary Chase Perry Stratton, with "A Journey of the Pioneering Spirit," a new permanent exhibit highlighting her life. The exhibit will open on Saturday, March 13 during Pewabic's 107th birthday celebration, which is free and open to the public.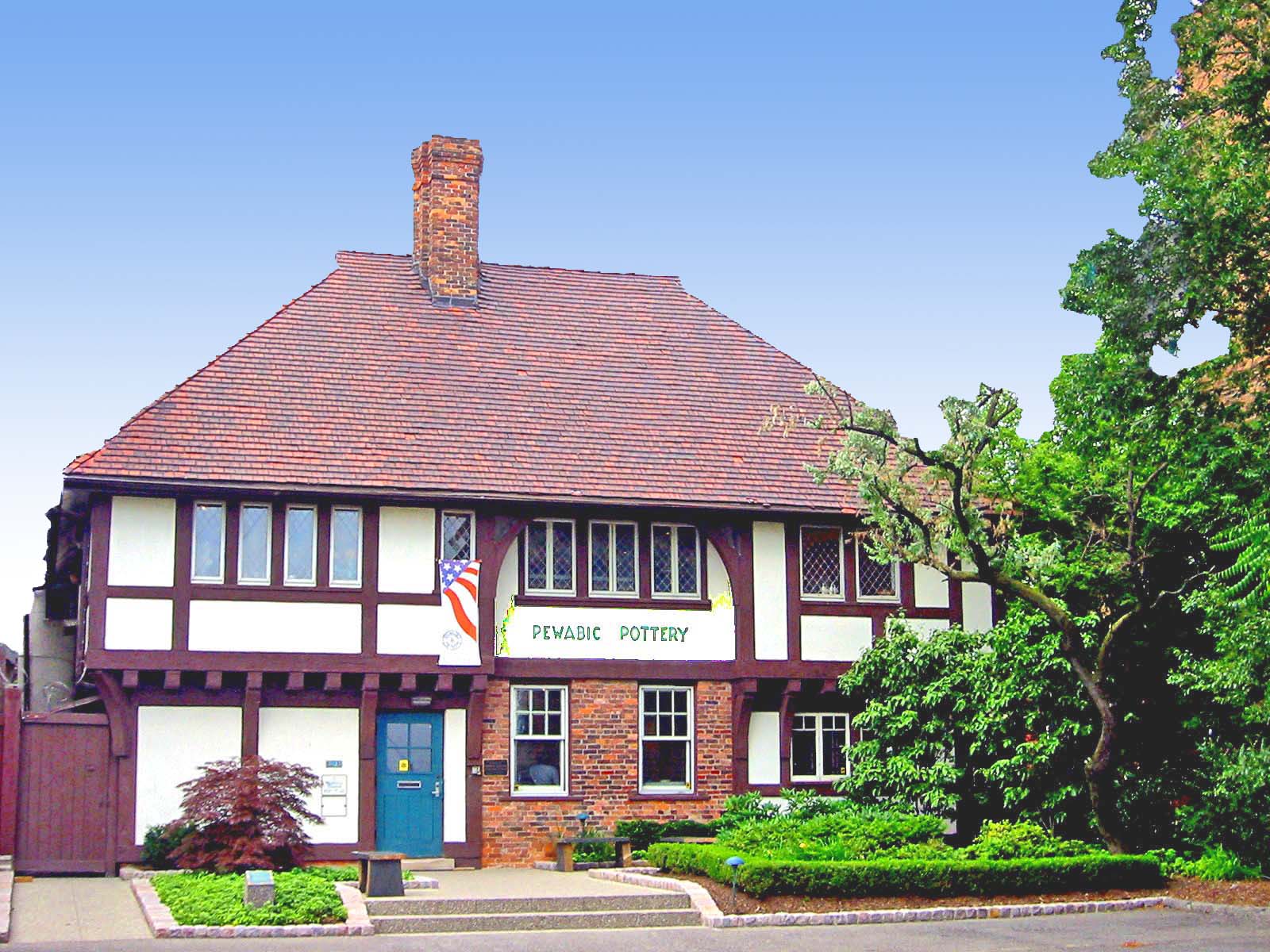 "Detroit has been Pewabic's home for more than a century and this new exhibit is a great way for our 37,000 annual visitors to learn more about Pewabic's history," said Terese Ireland, executive director for Pewabic Pottery. "We believe visitors, students and artists who view this exhibit will come away with inspiration for their own lives."
During the festivities from 10 a.m. to 4 p.m., guests can tour the new exhibit and explore the historic facilities. Hourly tours will be given from 11 a.m. to 3 p.m. where visitors can view tile pressing and wheel throwing demonstrations. Birthday cake and refreshments will be served throughout the event. Visitors will also be eligible for hourly door prizes.
"A Journey of the Pioneering Spirit" provides a special opportunity to discover and celebrate Stratton's contribution to Michigan history. Exhibit highlights include: Awakening a Passion – The Early Artistic Environment of Mary Chase Perry Stratton; China Painting – The Craze Sweeps the Country; Achieving Artistic Influence – The Studio Pottery Movement; and Painting with Fire – The Art of Glaze Chemistry.
"National Women's History Month provides a special opportunity to discover and celebrate Stratton's contribution to Michigan history," added Ireland.
An important figure in Detroit's artistic and cultural life, Stratton was a founding member of the Detroit Arts & Crafts Society and later served as a trustee of what is now the Detroit Institute of Arts. She established the ceramics department at the University of Michigan, taught students in Wayne State University's ceramics program and was given honorary degrees from both schools in recognition of her accomplishments. In 1947, she received the coveted Charles Fergus Binns Medal, the nation's highest award in the field of ceramics. Stratton was inducted into the Michigan Women's Hall of Fame in 1986.
March also kicks off Member Appreciation month in which Pewabic Society Members can double their membership discount up to 20 percent on items in the Museum Store and Gallery of Studio Artists. This includes Pewabic embossed tiles & vesselware, address plaques and numbers, ornaments, framed pieces and the work of more than 40 ceramic artists from across North America. Discounts also apply to purchases on www.pewabicstore.org (excludes gift certificates, class registration, Stratton, Revelation, Custom Collection and Exhibition purchases). Member Appreciation Days are open to all Pewabic Society Members through March 31.
"A Journey of the Pioneering Spirit" is made possible in part by a grant from the Michigan Humanities Council, an affiliate of the National Endowment for the Humanities. Additional support was provided from the Clover E. Downs Living Trust. Any views findings, conclusions, or recommendations expressed in this exhibition do not necessarily reflect those of the National Endowment for the Humanities or the Michigan Humanities Council.
Pewabic Pottery is a non-profit arts and cultural organization and National Historic Landmark dedicated to ceramic education and advancing contemporary ceramic arts while honoring Arts & Crafts ideals.
Pewabic Pottery is open to the public year round and offers classes, workshops, lectures and tours to children and adults. The Pottery continues to create tile for architectural installations and offers galleries that showcase more than 70 ceramic artists and a museum store for purchasing handmade Pewabic items. Visitors are welcome, free of charge, during regular business hours Monday – Saturday from 10 a.m. – 3 p.m. and Sunday from noon to 4 p.m. To learn more about Pewabic Pottery call (313) 822-0954 or visit our website at www.pewabic.org. Pewabic Pottery can be found at 10125 E. Jefferson Ave. in Detroit across the street from Waterworks Park.